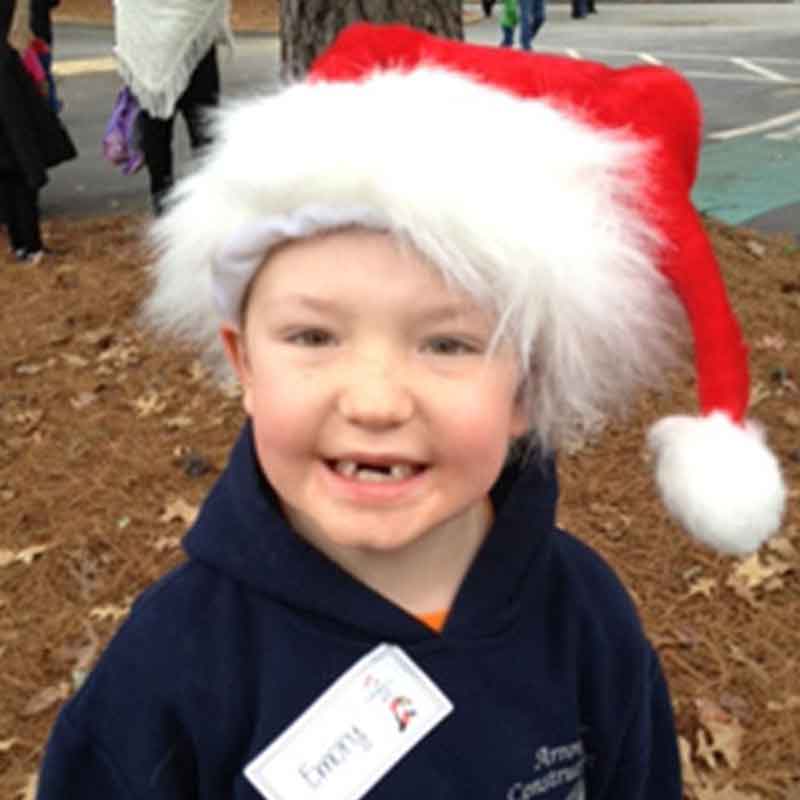 Emory is a fun-loving, comical, joyous kid with the biggest toothless grin. He loves all sports including the Atlanta Falcons, Georgia Bulldogs, Atlanta Braves, Atlanta Hawks, NASCAR and monster trucks. He enjoys playing his X-box, riding his bike, playing with friends and motor cycles.
Emory was diagnosed with leukemia (ALL) in June 2012. His family shares, "He has been through so much since June of 2012 and has gone about his treatment with bravery and resiliency. We cherish the times he feels well, and we want to make the most of those times to create memories that get us through the bad times. We will never be able to understand why our sweet little boy has cancer, nor will we ever be able to explain it to him. We know that the opportunities that have come our way and the people whom we have met have been such a blessing throughout this journey. We would have not had these opportunities otherwise."
Every child who has been diagnosed with childhood cancer inspires us to Rally On to find better treatments with fewer long-term side effects and, ultimately, cures. Please join us in the fight against childhood cancer by making a donation or setting up your own Rally fundraiser today.