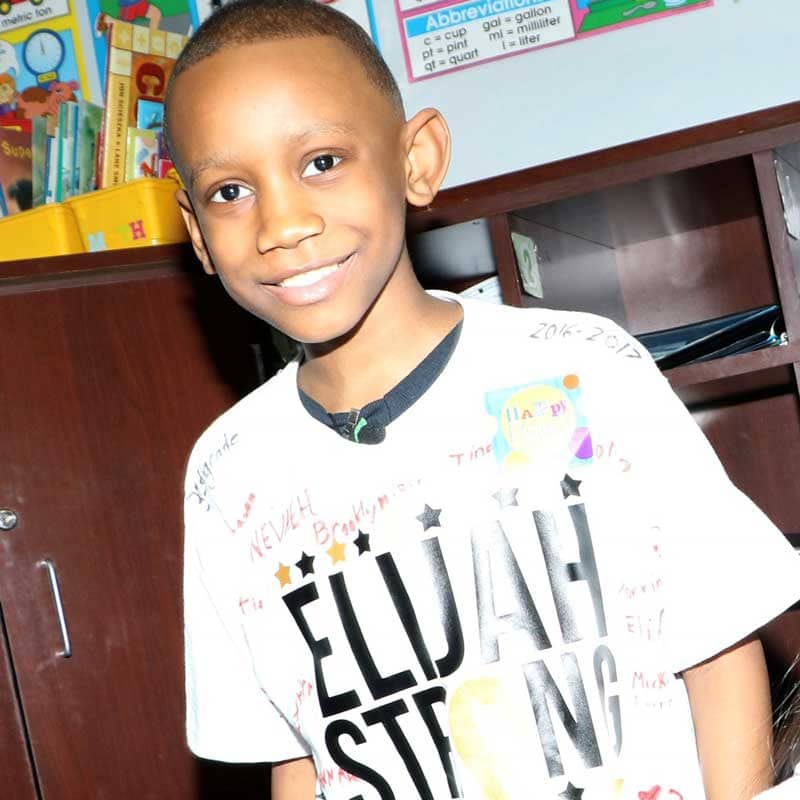 Elijah, now 11, was a healthy 8-year-old boy when he began experiencing frequent headaches. His parents Lakesha and Billy also noticed that he always seemed sleepy, so they took him to the doctor. On January 3, 2017, Elijah was diagnosed with leukemia, a cancer of the body's blood-forming tissues, including the bone marrow and lymphatic system.
Today, he's undergoing treatment that will last a total of three-and-a-half years. While it has been a difficult journey, Elijah still enjoys video games, sports, art and outdoor activities.
Every child who has been diagnosed with childhood cancer inspires us to Rally On to find better treatments with fewer long-term side effects and, ultimately, cures. Please join us in the fight against childhood cancer by making a donation or setting up your own Rally fundraiser today.