At Rally, we are committed to raising money for childhood cancer research, and we are equally committed to advocating for additional childhood cancer research funding from the federal government. Rally, along with other organizations, began looking for additional funding sources within the federal government besides the National Institutes of Health (NIH).
Today, we have reason to celebrate.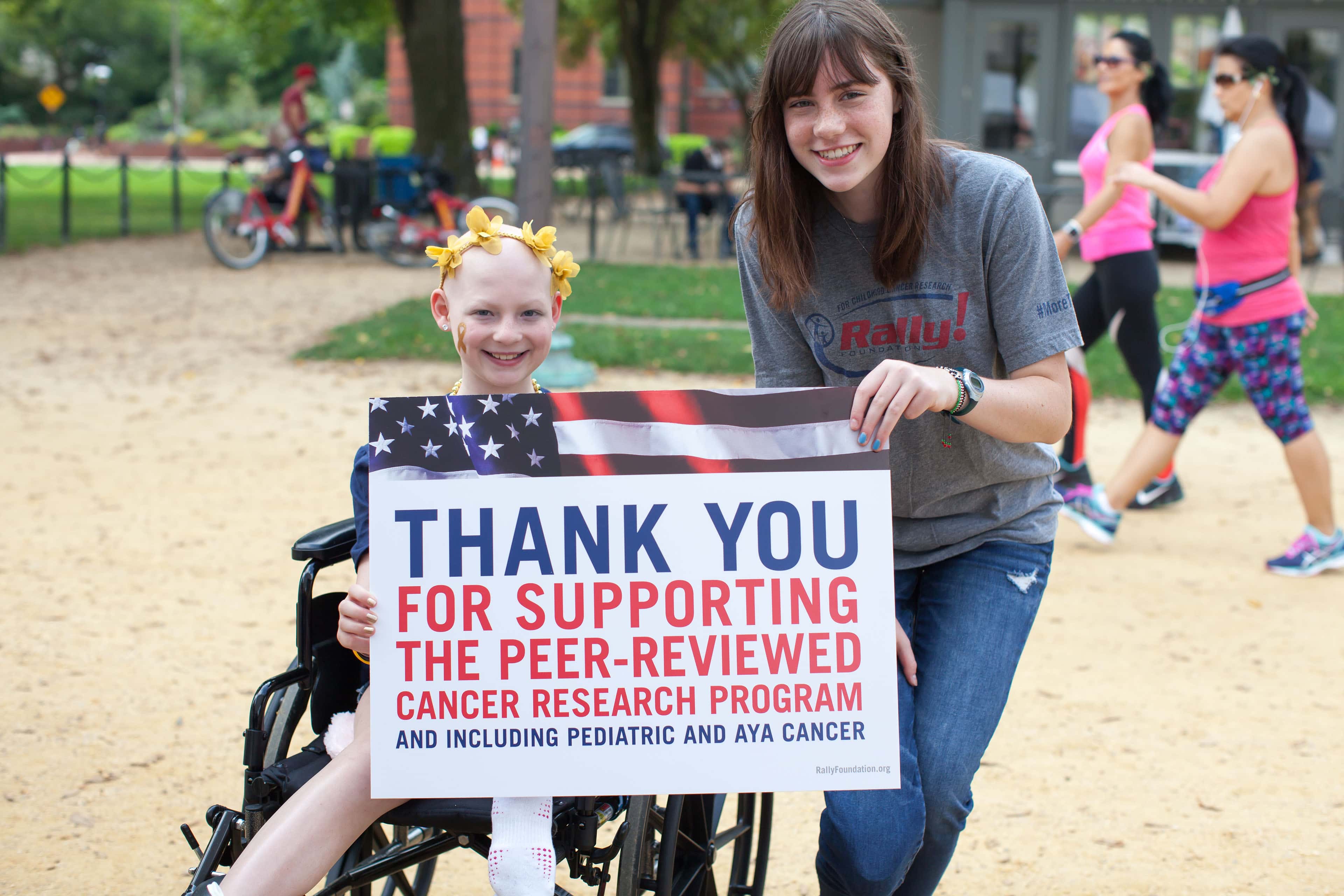 Nothing changes policy faster than public outcry. We asked you to sign letters, call Congress and share your stories. You did, and your voices were heard. Because of your partnership with the Rally Foundation and the involvement of the extended childhood cancer community, millions in additional federal funding is currently being awarded for research for cancers in children, adolescents and young adults (AYA) as well as neuroblastoma and pediatric brain tumors.
From where did this money come?
The Department of Defense (DoD). Rally's founder and CEO, Dean Crowe, wrote a white paper making the case for cancers in children, adolescents and young adults to be included in the DoD medical research program.
The DoD budget includes the Congressionally Directed Medical Research Program (CDMRP) within which is the Peer Reviewed Cancer Research Program. In the past, pediatric brain tumors and neuroblastoma were eligible, but not other childhood, adolescent and young adult cancers. Rally successfully led advocacy efforts to include all cancers in children, adolescents and young adults in the budget. In addition to your voices, special thanks to Congressman Michael McCaul (R-TX) and Scott Peters (D-CA) who submitted this request and to Congressman Tom Graves (R-GA) and the DoD Subcommittee members for their support.  
Once Congress approved the inclusion of cancers in children, adolescents and young adults, Rally then communicated the available funds to the research community, encouraging applications to capitalize on this opportunity.
The results are impressive.

Together, our voices were heard and resulted in nearly SIX MILLION DOLLARS of additional funding.
This is exciting news, but it's just the tip of the iceberg. Each year, Rally and partner organizations must continue to advocate for these research dollars that benefit the entire childhood cancer research community, which will continue to fund the next grant, the next trial, the next discovery, the next treatment, and ultimately, the next cure.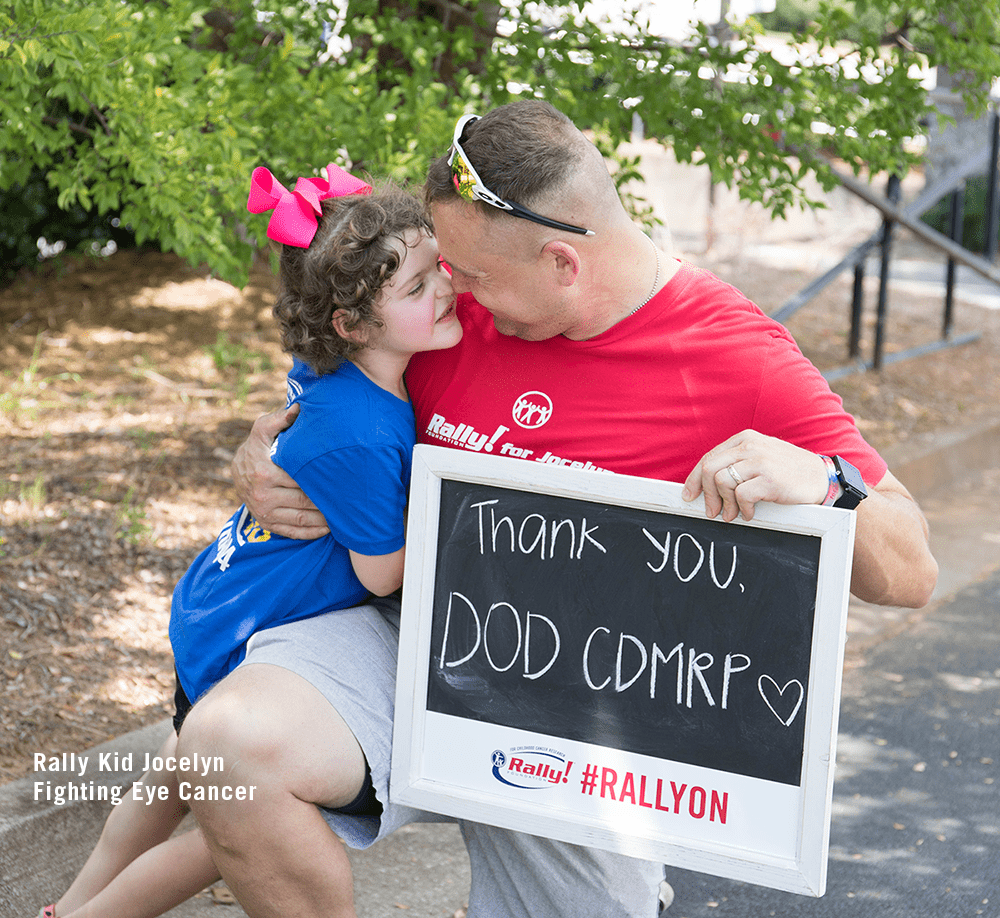 When you give to Rally, you're supporting research in more ways than one. Together, we are #GoldStrong united against childhood cancer.