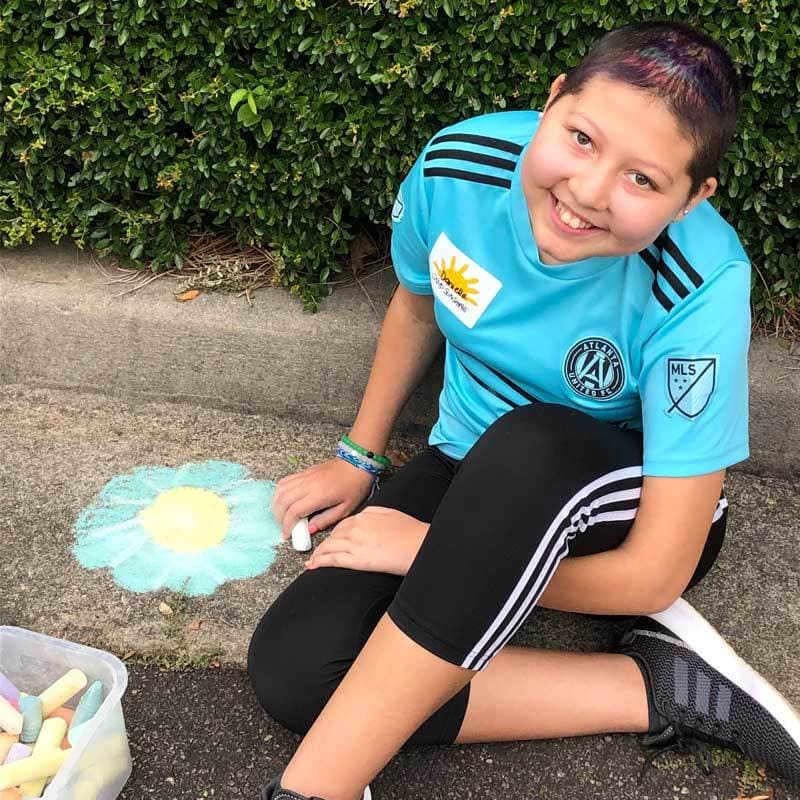 Daniella had been feeling poorly, showing recurring symptoms of a virus despite days of rest. The start of school was quickly approaching so her mother took her to the doctor. The tentative diagnosis was mono but, since Dani was pale and had a history of anemia as a child, the doctor ran further blood tests.
Later that night, Dani's mother received a phone call saying that her daughter's white blood cell count was very abnormal. They were instructed to go to the ER for additional bloodwork. Upon receiving the news that Dani had leukemia, her mother was in shock and disbelief. She had to tell her 13-year-old daughter that she had cancer. In a matter of seconds, their entire family's life changed forever, but they are strong and determined to fight together.
Every child who has been diagnosed with childhood cancer inspires us to Rally On to find better treatments with fewer long-term side effects and, ultimately, cures. Please join us in the fight against childhood cancer by making a donation or setting up your own Rally fundraiser today.