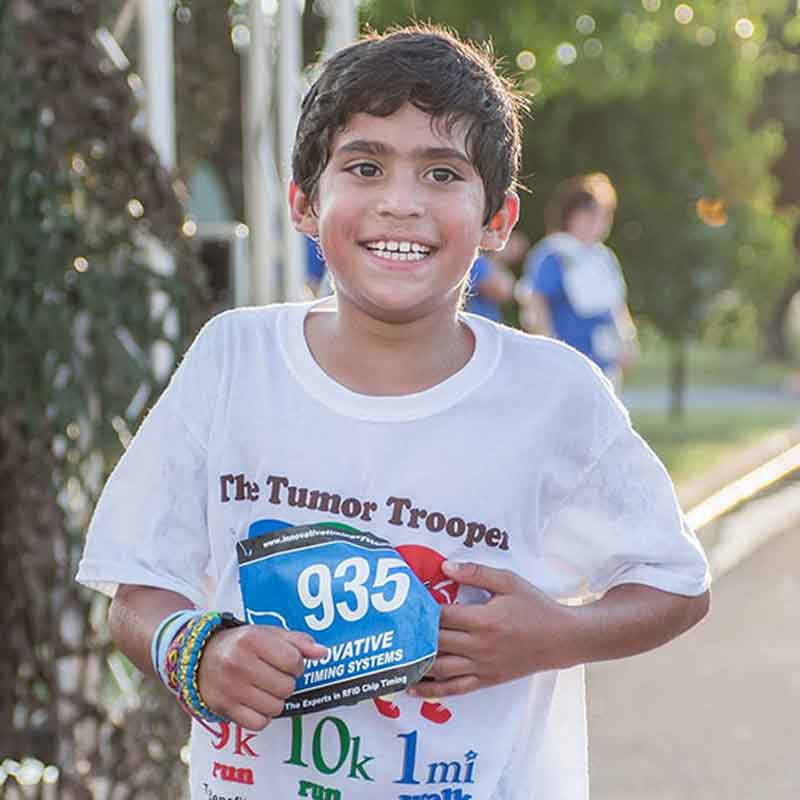 His parents write, "Daniel is an 8-year-old happy-go-lucky boy. He is the youngest of four boys so he has to be easy going! On August 11, 2014 he was practicing baseball (the sport he loves) when we realized we had a problem after he complained of seeing double and headaches. On August 12, 2014, our lives changed in the blink of an eye after a series of doctor visits and then a trip to the children's hospital where Daniel was diagnosed with a Germinoma brain tumor. He will undergo treatment in the form of chemotherapy for 12 weeks, followed by radiation for 6 weeks. Daniel (DanMan) has had multiple brain surgeries, hospital stays, fever and pain but he has dealt with everything like a trooper! He is our superhero!"
Daniel loves football and baseball. He also loves Batman, Captain America, and the Hulk.
Every child who has been diagnosed with childhood cancer inspires us to Rally On to find better treatments with fewer long-term side effects and, ultimately, cures. Please join us in the fight against childhood cancer by making a donation or setting up your own Rally fundraiser today.