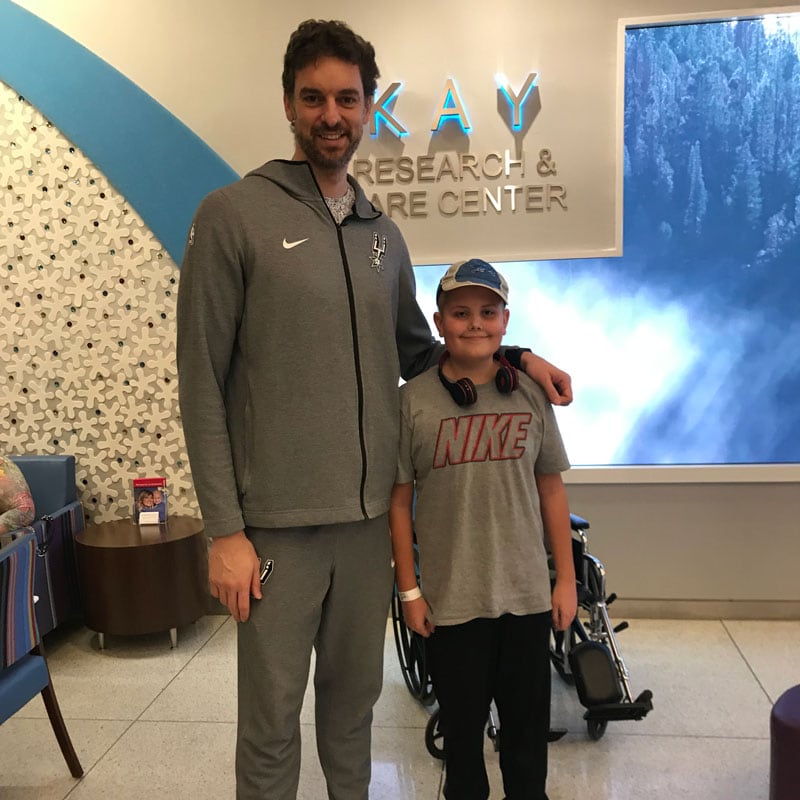 Conrad first noticed something wasn't right when he was playing basketball in gym class and had to sit down in the middle of the game. A trip to the school nurse revealed an enlarged liver, and the pediatrician said the word "leukemia" after seeing the results from a simple finger prick. 
Conrad received treatment and was in remission for five years. However, this past November, Conrad complained to mom Lisa about a bad stomach ache. She immediately took him to the ER, where they found out his leukemia was back.
Conrad is currently being treated at St. Jude Children's Research Hospital and will soon undergo a bone marrow transplant and full-body radiation. The biggest challenge for Conrad and his family? "We are living at Target House on St. Jude's campus," said Lisa. Target House is an apartment-style housing facility reserved for families who have children staying at the hospital for three or more months. "It has been difficult being three hours away from home," she elaborated. "Conrad is missing his three other siblings and our dog, Dutch."
Conrad loves playing basketball, although he is unable to play when he is connected to an IV pole. He also enjoys playing Fortnite, a popular online video game. "This has been the best way to stay connected with his friends and with his big brother," Lisa said. "He has an awesome attitude and I know he can beat cancer again!"
Every child who has been diagnosed with childhood cancer inspires us to Rally On to find better treatments with fewer long-term side effects and, ultimately, cures. Please join us in the fight against childhood cancer by making a donation or setting up your own Rally fundraiser today.