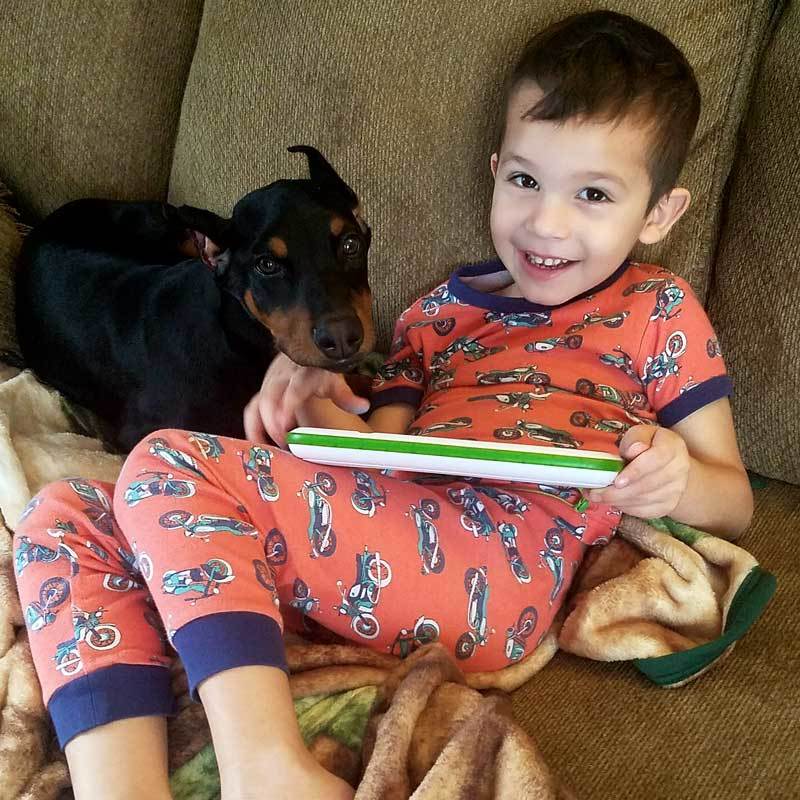 Four-year-old Connor had been feeling ill—experiencing night sweats, extremely low energy, fatigue, leg pain and paleness—which led to three separate visits to the pediatrician. His parents were told it was a virus and to let it run its course. They demanded that bloodwork be done, and the results were devastating: Connor had Acute Lymphoblastic Leukemia. Luckily, Connor's treatment has been working wonderfully. He began maintenance therapy in July 2019, one month before starting kindergarten.
As with all chemotherapy, Connor's immune system is extremely compromised so it has been a constant struggle to keep germs away, especially with his two sisters being in school throughout his treatment. Connor has been to the ER many times due to fevers. Connor's sisters are very supportive, but it is hard for them to understand the extra time and attention he receives.
Connor loves outdoor activities: swimming, jumping on the trampoline, nature walks and trips to the zoo, aquarium or aviary. Due to his treatments, he tires quickly and doesn't have much energy if/when his family is able to partake in these activities. They had planned to visit a reptarium, but unfortunately Connor's oncologist advised that they avoid reptiles (and birds, rivers, lakes or streams.) The family is hopeful that the remainder of Connor's treatment is uneventful and that he will soon be healthy enough to resume the activities he so enjoys.
Every child who has been diagnosed with childhood cancer inspires us to Rally On to find better treatments with fewer long-term side effects and, ultimately, cures. Please join us in the fight against childhood cancer by making a donation or setting up your own Rally fundraiser today.