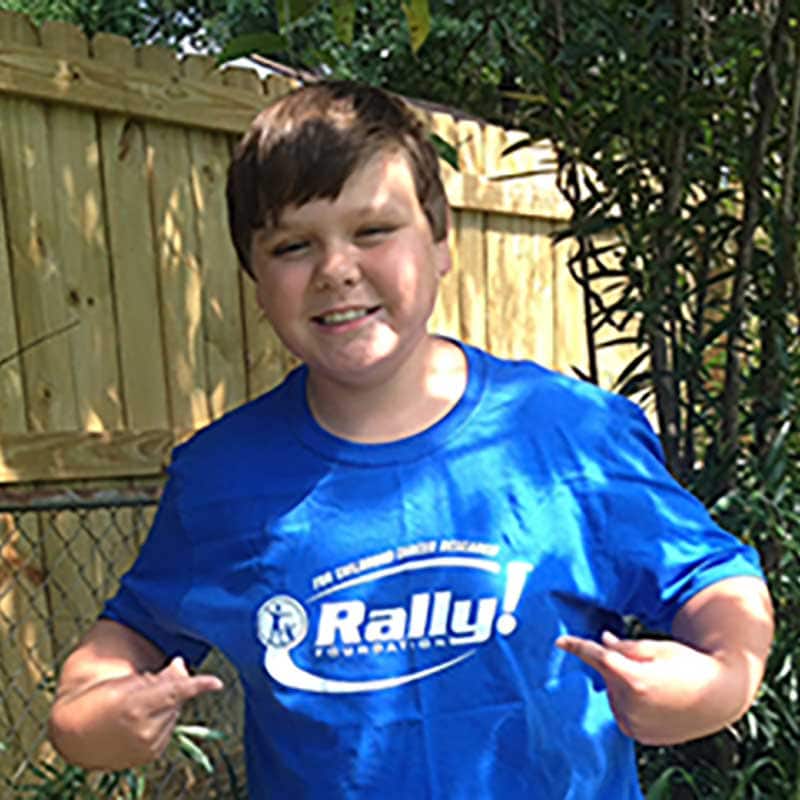 Colton was diagnosed with cancer on November 27, 2012. After a large mass appeared on his left ankle, his doctor did numerous tests and scans and decided to do surgery on November 19 to remove the mass. The biopsy was sent off and when the results came back they learned it was a rare bone cancer called Ewing's sarcoma. Colton's treatment plan consisted of 14 chemotherapy treatments and six weeks of radiation. He has been admitted numerous times for fever, pneumonia, mucuositis, chicken pox, and pancreatitis. He spent nine days in ICU and 11 days on the oncology floor for three bacterial infections.
Colton loves the Atlanta Braves, Alabama Football, the Atlanta Falcons, and he enjoys music!
Every child who has been diagnosed with childhood cancer inspires us to Rally On to find better treatments with fewer long-term side effects and, ultimately, cures. Please join us in the fight against childhood cancer by making a donation or setting up your own Rally fundraiser today.