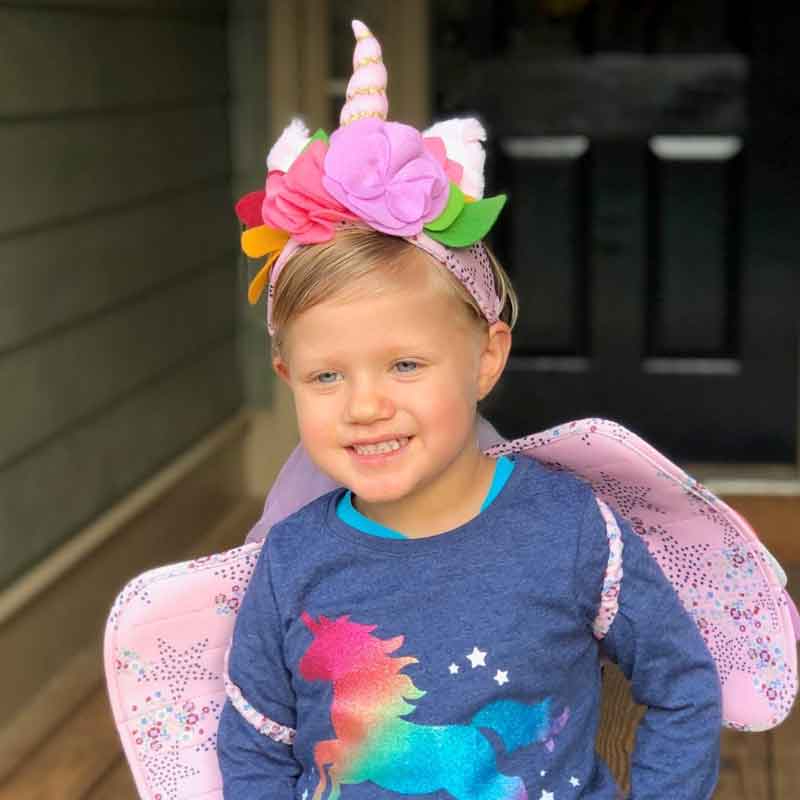 Claire's journey began in the summer of 2017, at the age of 1-1/2. After consistent fevers, her parents started to get a little concerned. When they noticed her experiencing joint weakness, falling randomly while walking, and bruises on her body, they decided to take her into Scottish Rite. Within one hour of being at the hospital, they had diagnosed her with Acute Lymphocytic Leukemia (ALL). That day, August 20, 2017 was the hardest day of her parents' lives!
At the beginning, Claire wasn't able to go outside and play or really go anywhere because her immune system was so compromised. Claire and her mom were literally inside from October of 2017 through March of 2018. That was very hard on them both! But the greatest challenges for her family have been seeing her get so sick from all the medicines, the late night trips to the ER when she has a fever, and trying to keep life as normal as possible for Claire's two older brothers.
Claire is currently in maintenance chemotherapy and her family looks forward to seeing her "ring the bell" to signal the end of treatment in October of 2019!
Every child who has been diagnosed with childhood cancer inspires us to Rally On to find better treatments with fewer long-term side effects and, ultimately, cures. Please join us in the fight against childhood cancer by making a donation or setting up your own Rally fundraiser today.