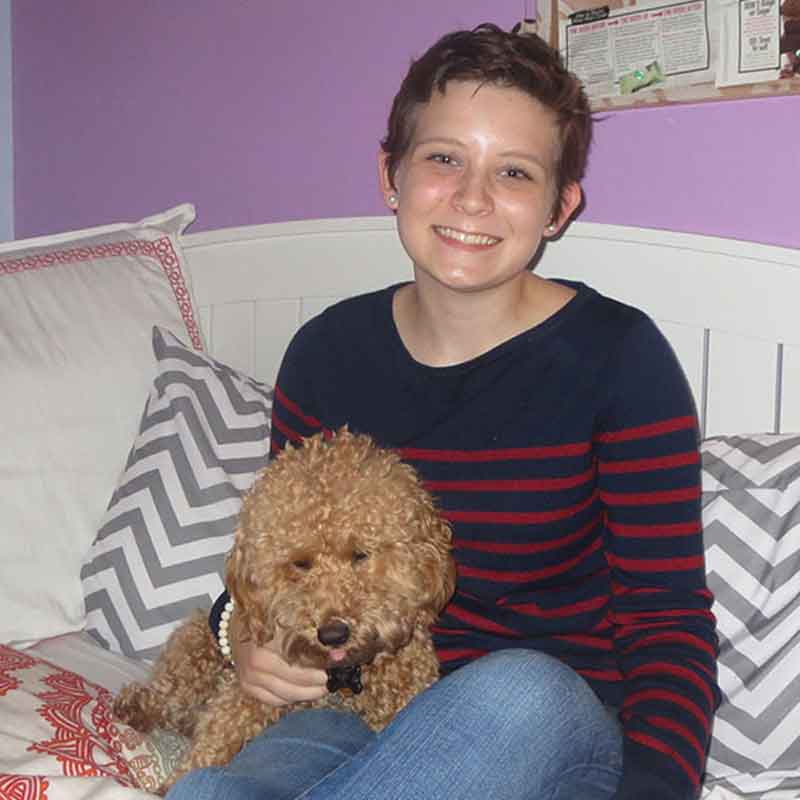 Cierra is an active 13-year-old girl who enjoys family, friends and having fun! She was diagnosed with Osteosarcoma on March 19, 2014, a day that forever changed her life. She has fought hard through her treatment plan and is very close to the end of chemo. However, her journey is far from over. She had limb salvage surgery in June with an Allograft. It will be a full year from surgery until she will walk again. She also has a lung met that still needs to be dealt with, and of course, the follow-up scans in the months/years after treatment ends. Cierra remains dedicated to her fight and we support her in every choice she makes.
Cierra loves shopping, going to the mall with friends and music. One of her greatest loves is aerial silks. Unfortunately, since diagnosis she has not been able to participate in this activity and may never be able to again. She has thought of possibly being an instructor some day.
Every child who has been diagnosed with childhood cancer inspires us to Rally On to find better treatments with fewer long-term side effects and, ultimately, cures. Please join us in the fight against childhood cancer by making a donation or setting up your own Rally fundraiser today.