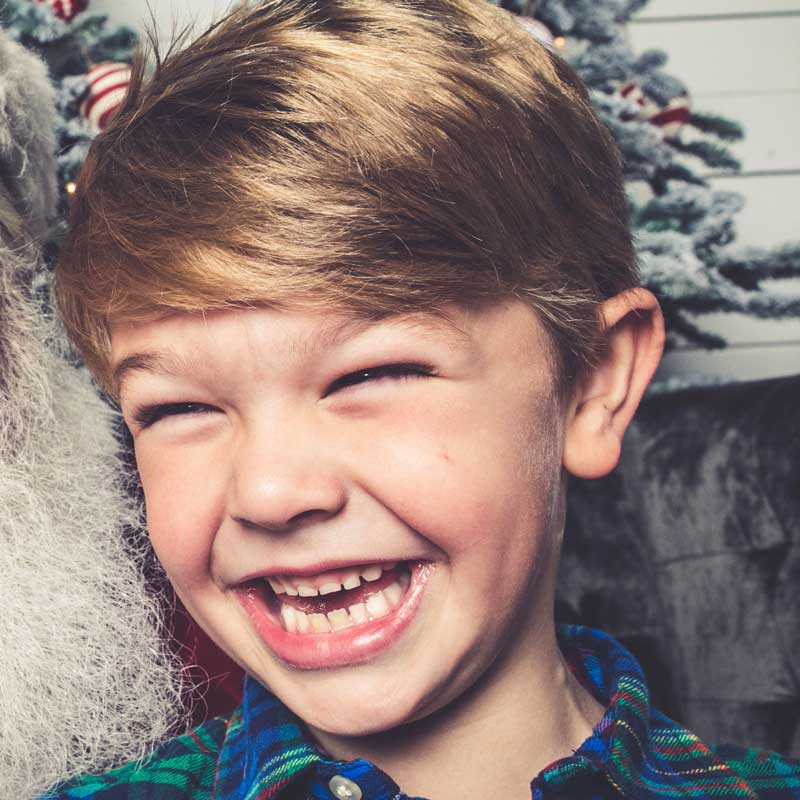 Photo credit: Jeff Roffman
When Charles, a.k.a. Charlie, began experiencing flu-like symptoms, little did he know his holiday season was about to be turned upside down. On Christmas Eve of 2018, he was diagnosed with acute lymphoblastic leukemia (ALL), the most common type of childhood cancer that occurs in the bone marrow.
Today, Charlie's parents Amanda and David are happy to report that he is in phase two of interim maintenance treatment. While there were complications that resulted in an 11-day hospitalization, the family is looking forward to the maintenance phase.
As an active six-year-old, Charlie enjoys all types of sports. At the time of diagnosis, he was participating in basketball and flag football. He also enjoys mountain biking, dirt biking and soccer. While he is still able to enjoy some biking, Charlie is looking forward to getting back to his other sports once his treatment is complete.
Every child who has been diagnosed with childhood cancer inspires us to Rally On to find better treatments with fewer long-term side effects and, ultimately, cures. Please join us in the fight against childhood cancer by making a donation or setting up your own Rally fundraiser today.