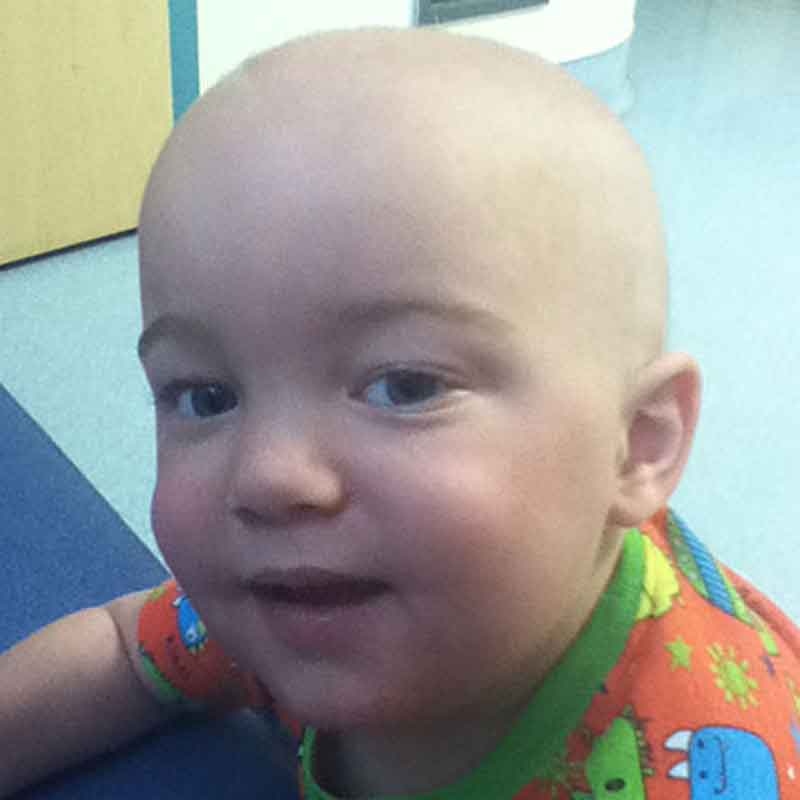 Cayson was born 9 weeks premature on January 27, 2013. This strong little boy battled through and lived the first two years of his life like a normal little boy. On April 19 of 2015, we lost all sense of normal. Cayson was diagnoised with Accute Lymphoblastic Leukemia. These last three months have been any thing but normal for us. Carson, on the other hand, takes it in stride with a smile on his face. 
Cayson likes Mickey Mouse, Chuggington, trains, trucks, water, music and any sport with a ball.
Every child who has been diagnosed with childhood cancer inspires us to Rally On to find better treatments with fewer long-term side effects and, ultimately, cures. Please join us in the fight against childhood cancer by making a donation or setting up your own Rally fundraiser today.