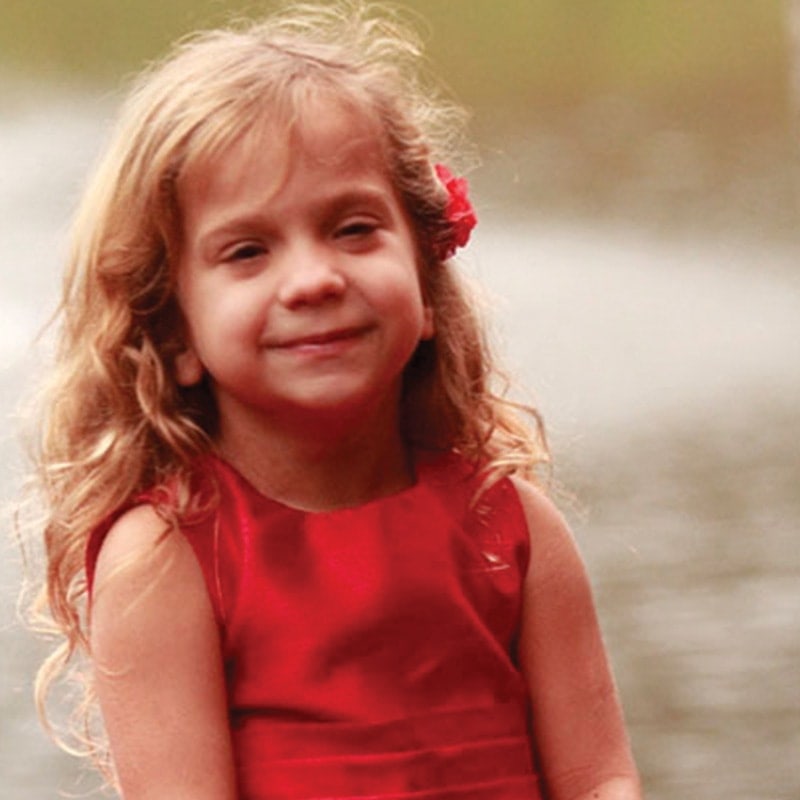 Catherine was diagnosed with a brain tumor (Optic Glicoma) on her optic pathways when she was 27 months old. She underwent chemotherapy for 18 months and finished on March 17, 2009! Although Catherine is officially finished with chemo, she will continue to be busy with brain MRIs scheduled every three months for the next 2 years, weekly blood checks to monitor her platelet counts, and eventually, bladder repair surgery. So far, she has done well, with a few bumps along the way. Incredibly observant, she reminds her parents to put cream on her port before going to the doctor. She helps the nurses flush her tubes by pushing the syringes. Catherine gets the toys ready to play tug of war with the doctor to test her strength. If anyone ever forgets who she is, she shows them her hospital bracelet so they can check her identity.
Her journey with cancer has not slowed this busy toddler down. She loves going swimming and recently enjoyed a vacation trip to Disney World. We are praying that her vision will be fine, the tumor will never return, and the chemo will have no lasting side effects. We are blessed to have Catherine in our lives and blessed with the wonderful team of people who care for her. We are excited to see how she will gain strength, weight and energy throughout the next year. She is a delight and joy to everyone she meets.
Every child who has been diagnosed with childhood cancer inspires us to Rally On to find better treatments with fewer long-term side effects and, ultimately, cures. Please join us in the fight against childhood cancer by making a donation or setting up your own Rally fundraiser today.