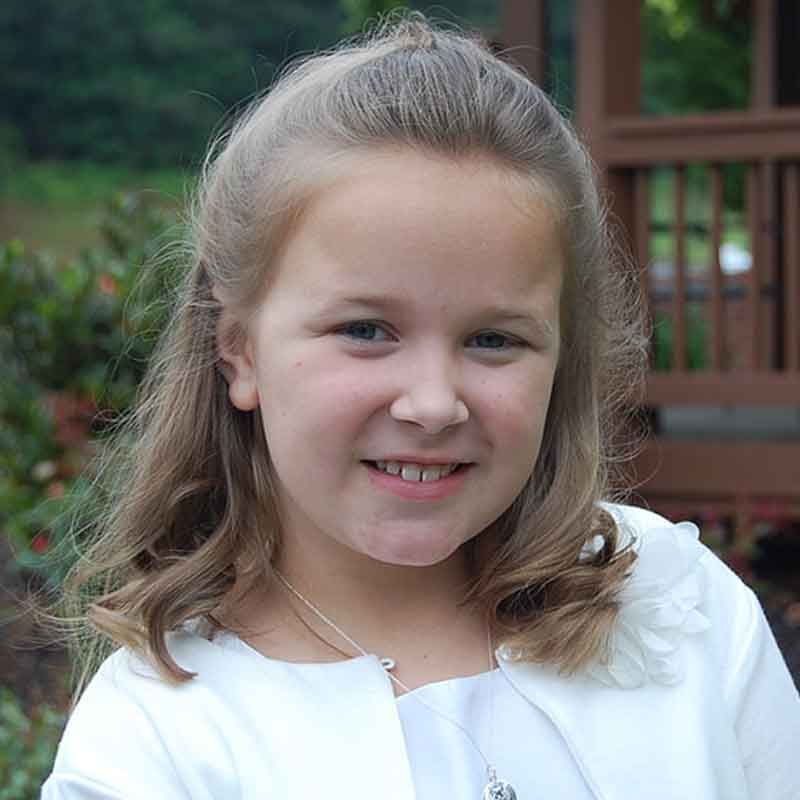 Catherine was diagnosed with Acute Lymphoblastic Leukemia (ALL) on June 21, 2010 at the age of 3.
Over the following 2 ½ years Catherine endured bone marrow tests, ER visits, surgeries, hospital stays, over 20 spinal taps, steroids and a wide variety of chemotherapy drugs. Throughout this long journey, Catherine has remained very strong and determined. She completed her chemotherapy treatments on August 25, 2012. Catherine is now considered a Cancer Survivor! She will continue to be monitored for the long term side effects from the drugs she was given to treat her leukemia.
Catherine loves playing tennis, swimming, arts and crafts and reading. Rally On!
Every child who has been diagnosed with childhood cancer inspires us to Rally On to find better treatments with fewer long-term side effects and, ultimately, cures. Please join us in the fight against childhood cancer by making a donation or setting up your own Rally fundraiser today.