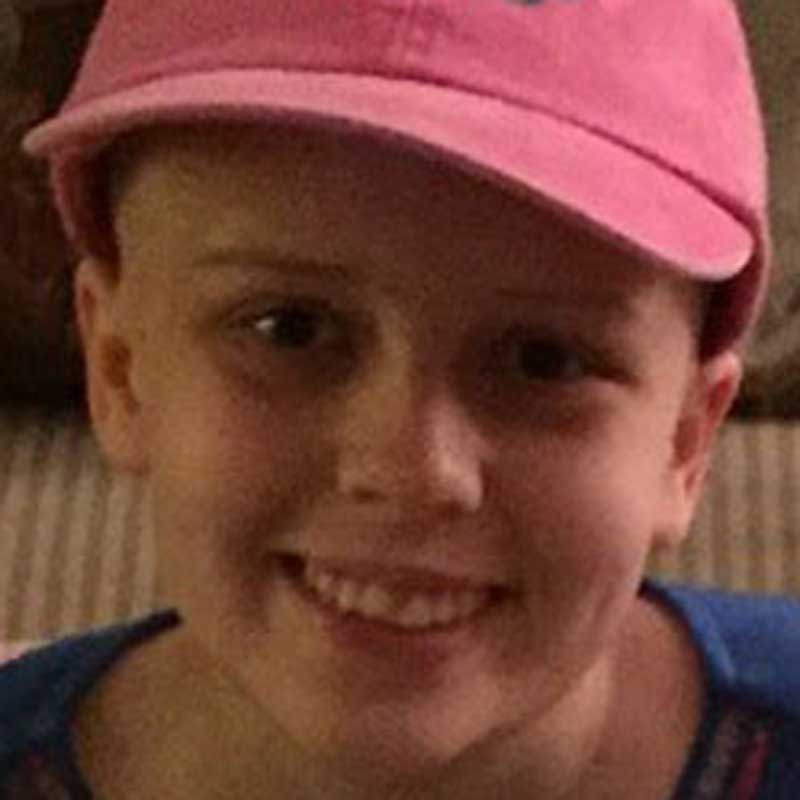 Campbell ran a high fever for over a week with no other symptoms. Urgent Care said it was just a virus. A week later she still had a fever and on Sunday, she had a tiny knot above her belly button. She is thin so it was easy to feel. By Monday her stomach looked distended and we took her back to urgent care and they sent us to the hospital. They did an MRI and CT and the next day did surgery and they got out a 5 pound tumor bigger than a football out of my little girl. The cancer had also spread many places and into her lymph nodes. On 5/9/2016 it was diagnosed as germ cell ovarian cancer stage 3. It was the worst day of my life. My precious little girl had cancer. They started chemo right away and she goes into the hospital every 2 weeks for 6 days to have harsh chemo. She has had 3 rounds so far and it has weakened her leg muscles causing both knees to be dislocated so they are in braces and she walks with a walker. After the next round of chemo they will decide whether to do more chemo. After the chemo is done, they will do another surgery to look around and see if they see any beign tumors that may grow into cancer. Campbell is an amazing girl and her faith is so strong. She has been so full of strength and grace throughout this whole situation. She know with God's love and your thoughts and prayers she will have the strength to fight this and win! 
Campbell loves gymnastics and swimming!
Every child who has been diagnosed with childhood cancer inspires us to Rally On to find better treatments with fewer long-term side effects and, ultimately, cures. Please join us in the fight against childhood cancer by making a donation or setting up your own Rally fundraiser today.