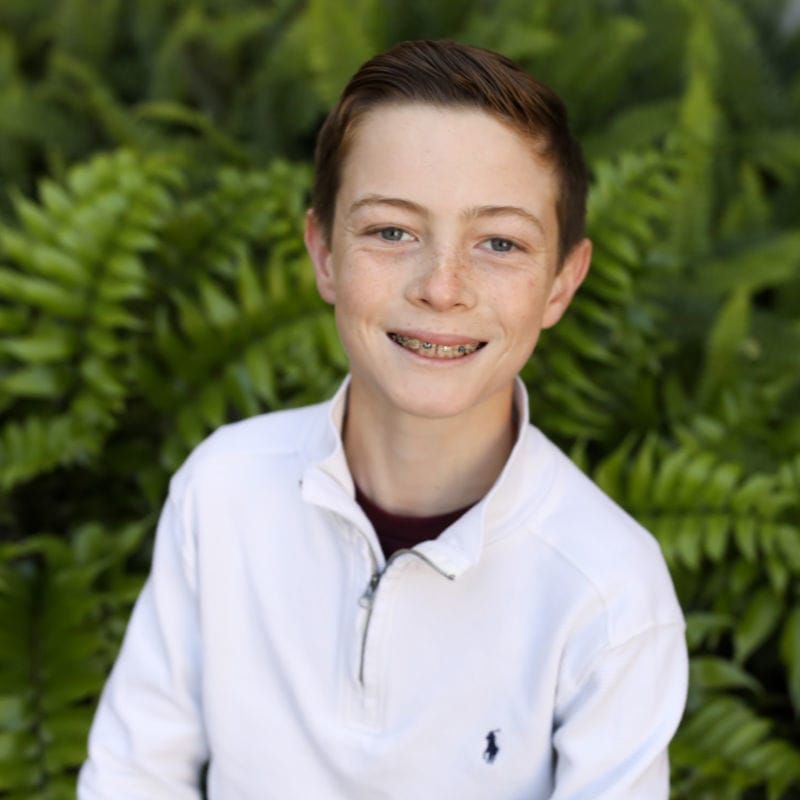 Caleb was diagnosed with a Wilms tumor when he was just five months old. His left kidney was removed during a three-hour surgery, after which Caleb slept for three days as his body recovered. By the following Monday, baby Caleb was rolling over on his belly, playing as if nothing had ever been wrong. Caleb's parents were finally able to bring him home after nine long days in the hospital. The following month, Caleb began chemotherapy treatment and received 10 infusions over the course of 20 weeks. He participated in a clinical trial through Cure Search and his removed left kidney was sent to John Hopkins University as a part of the trial.
Caleb officially achieved remission on November 16, 2007. He has now been cancer-free for over 12 years and he lives every day with joy and zeal. Caleb is an excellent student who is active in multiple sports and extracurricular activities. Caleb's parents are most proud of his heart for following Jesus and his desire to serve others in his community.
Every child who has been diagnosed with childhood cancer inspires us to Rally On to find better treatments with fewer long-term side effects and, ultimately, cures. Please join us in the fight against childhood cancer by making a donation or setting up your own Rally fundraiser today.