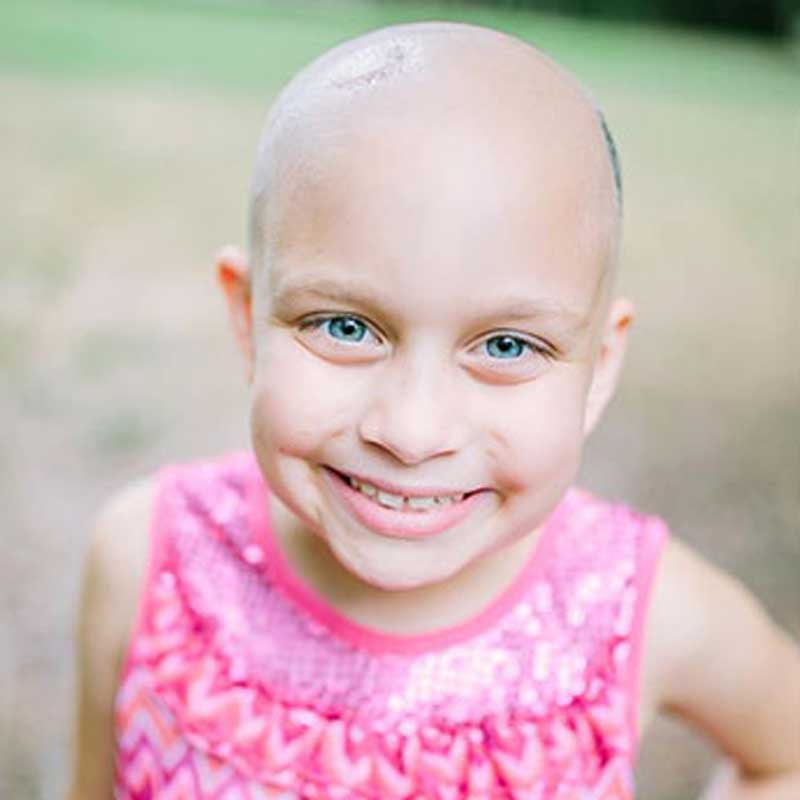 On May 18, I received a phone call from the elementary school stating that Cadence had yet another headache and was vomiting. I picked her up from school and took her to the medical center in Macon. I told them that I wasn't leaving until they did some kind of brain scan to determine what was causing the headaches. They did an MRI. The doctor came in and sat next to me and informed me that Cadence had a "mass" on her pituitary gland. After that, all I heard was "Blah blah blah… Hospital, now!" We drove to the local children's hospital, where we were admitted and stayed a week to have numerous tests run. The end diagnosis was two germinoma tumors on her pituitary gland. They had already started damaging the gland; she had lost peripheral vision, growth hormone damaged, adrenal damage, etc. The treatment would consist of four rounds of chemotherapy followed by six weeks of radiation. 
Cadence has tolerated the chemo remarkably. Very little nausea. Her blood levels are checked every week and have only dropped down extremely low a couple of times. When that happens, it is time for blood and platelet transfusions. We are finished with chemotherapy and will begin radiation in Houston, Texas mid-September. She has continued to have a smile on her face throughout everything along with a positive attitude. 
Cadence loves being on the school competition cup stacking club and also playing fast pitch softball for the rec dept.
Every child who has been diagnosed with childhood cancer inspires us to Rally On to find better treatments with fewer long-term side effects and, ultimately, cures. Please join us in the fight against childhood cancer by making a donation or setting up your own Rally fundraiser today.