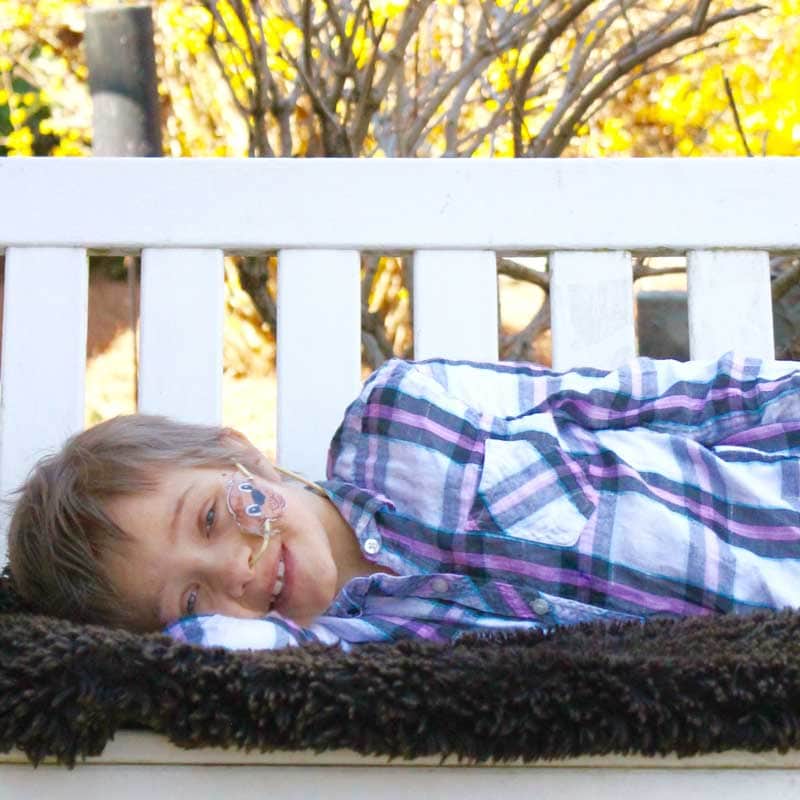 At six years old, Breanna began suffering from headaches and vision problems that were progressively getting worse. In May of 2018, her mom, Michelle, brought her in for an MRI. That's when doctors discovered a malignant tumor near Breanna's optic nerve. On May 15, 2018, she was diagnosed with brain cancer. 
Currently undergoing chemo, Breanna is looking forward to completing treatment this summer and getting a brand new playground from the Make-A-Wish Foundation. Now seven, she loves spending time outside, going fishing, and chowing down on hot cheetos and ice cream. 
Breanna's balance has been affected by the brain tumor, but that doesn't slow her down—she just holds onto others or railings during certain activities. Treatment also leaves her feeling sick and tired, but according to Michelle, she continues to care more about others than herself. "She is a joy to be around," Breanna's mom shared, "and she always sees the best in tough situations."
Every child who has been diagnosed with childhood cancer inspires us to Rally On to find better treatments with fewer long-term side effects and, ultimately, cures. Please join us in the fight against childhood cancer by making a donation or setting up your own Rally fundraiser today.