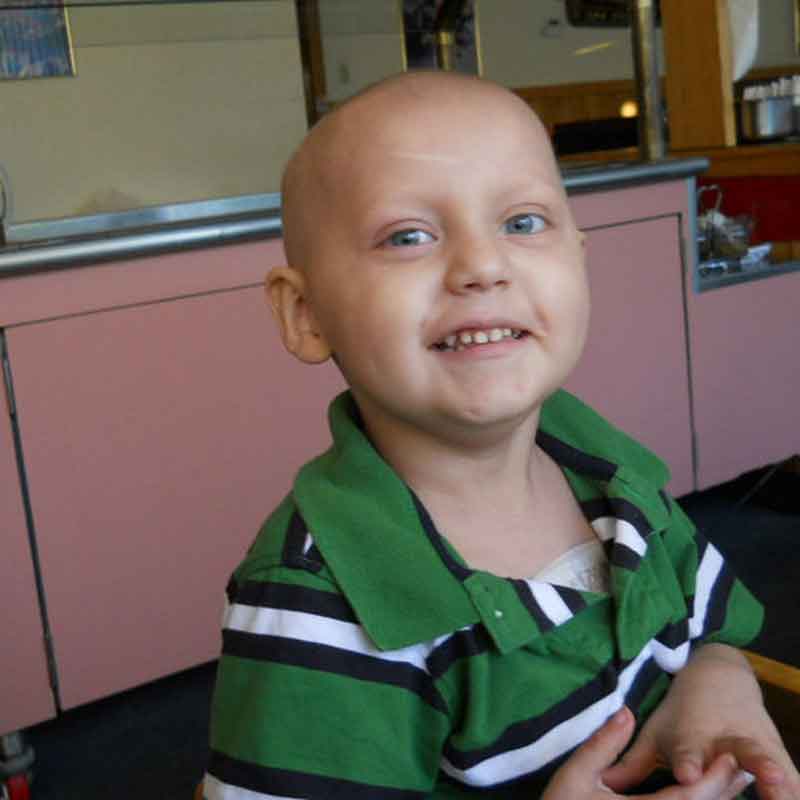 Brayden was diagnosed with Anaplastic Metastatic Medulloblastoma in October 2009. The tumors were discovered on October 9, and he had surgery to remove half of the largest tumor on the 14 to relieve some of the pressure in his brain. He had around 10 tumors in his brain, and his spine was covered from top to bottom with tumors. He had three months of chemo, followed by three months of very high dose chemo with stem cell transplants. An MRI in May 2010 showed some spots on his spine, and he received six weeks of proton beam radiation. The next MRI continued to show questionable areas on his spine. Brayden underwent surgery to biopsy the areas, and doctors discovered that it was scar tissue wrapped around his spinal cord. 
Brayden earned his angel wings in September of 2014. Please continue to keep his family and friends in your thoughts and prayers. 
Every child who has been diagnosed with childhood cancer inspires us to Rally On to find better treatments with fewer long-term side effects and, ultimately, cures. Please join us in the fight against childhood cancer by making a donation or setting up your own Rally fundraiser today.