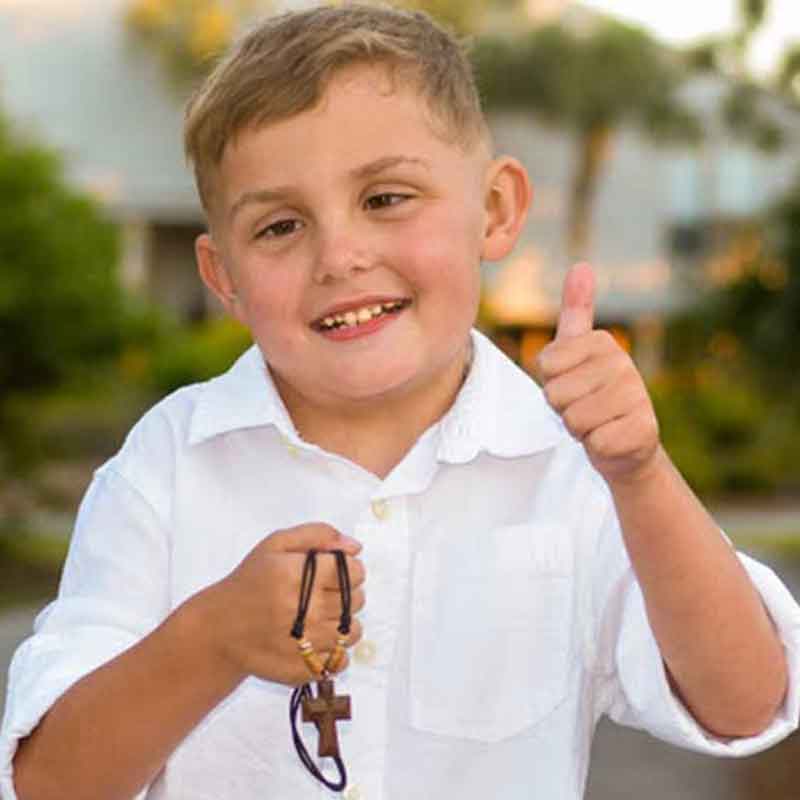 Braxton is  6 years old. He is the youngest son of Jeff and Kim. On January 20, 2017 he was diagnosed with DIPG after experiencing sudden headaches and blurry vision. DIPG, Diffuse intrinsic pontine glioma is a brain tumor found in a part of the brain stem called the pons. DIPG tumors are inoperable. Only 10% of children with DIPG survive for 2 years following their diagnosis, and less than 1% survive for 5 years. Braxton completed 6 weeks of radiation treatment at Children's Healthcare of Atlanta in March 2017. He is currently participating in an oral chemo clinical trial. 
Braxton's parents, family, and friends are heartbroken but determined to fight this battle along side Braxton. They believe our God is the ultimate physician and has the power to heal this brave little boy. Braxton stands strong and continues to bravely battle this horrific tumor daily. We hope you will join Braxton, his parents, his family, and his friends in this fighting. 
After a brave battle, Braxton passed away on June 3, 2018. He will forever live in our hearts and be part of the Rally family. 
Every child who has been diagnosed with childhood cancer inspires us to Rally On to find better treatments with fewer long-term side effects and, ultimately, cures. Please join us in the fight against childhood cancer by making a donation or setting up your own Rally fundraiser today.