At just five years old, Rally Kid Charley's favorite thing in the world is cuddling. "Charley just loves to love," gushes her mom. "If she could hug, kiss, and cuddle all day long, she would!"
Charley's lovable nature and happy disposition are contagious—and extraordinary when considering what she's been through at such a young age. When Charley was just two months old, her family noticed that she was a little on the small side, and at three months old doctors discovered that she was actually losing weight. Countless tests and scans revealed the worst: There was a mass in her brain. On December 3, 2013, Charley was officially diagnosed with both pilocytic astrocytoma, a type of brain cancer, and an extremely rare neurological disorder called diencephalic syndrome.
A year into treatment, Charley's tumor had grown so much that she needed brain surgery to save her life. After 13 hours of surgery, doctors were able to remove 60% of the tumor. Because of the surgery, Charley completely lost her eyesight—but it saved her life. "It hasn't slowed her down or bothered her at all," says her mom.
In total, Charley has had 13 surgeries, been anesthetized 32 times, and received over 129 chemotherapy treatments. The numbers are shocking, especially considering that Charley has spent all but six months of her life on chemo.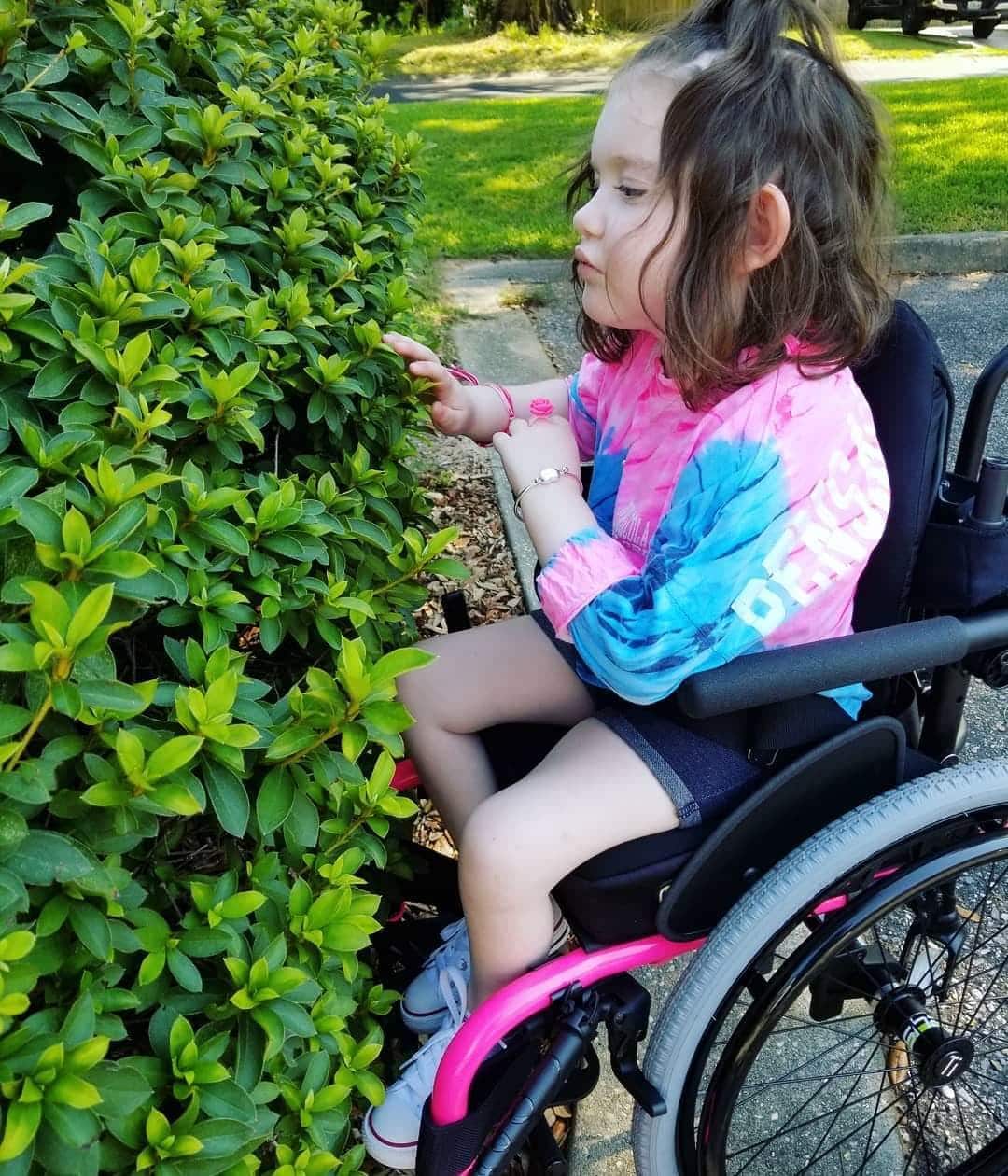 Despite the hardships Charley and her family have faced, they strive to appreciate the little things in life. "We can't just go to birthday parties. Too many people and too many germs," explains Charley's mom. "It's not all negative, though. We love deeper. We really take the time to appreciate each other and not take anything for granted. I tell myself it could always be worse."
It's kids like Charley that make childhood cancer research so important. "There is no cure for my daughter's brain tumor. She will always have it," says her mom. "That is, unless there are new medications developed by researchers—just like the ones Rally helps fund."
Give to Fund Research