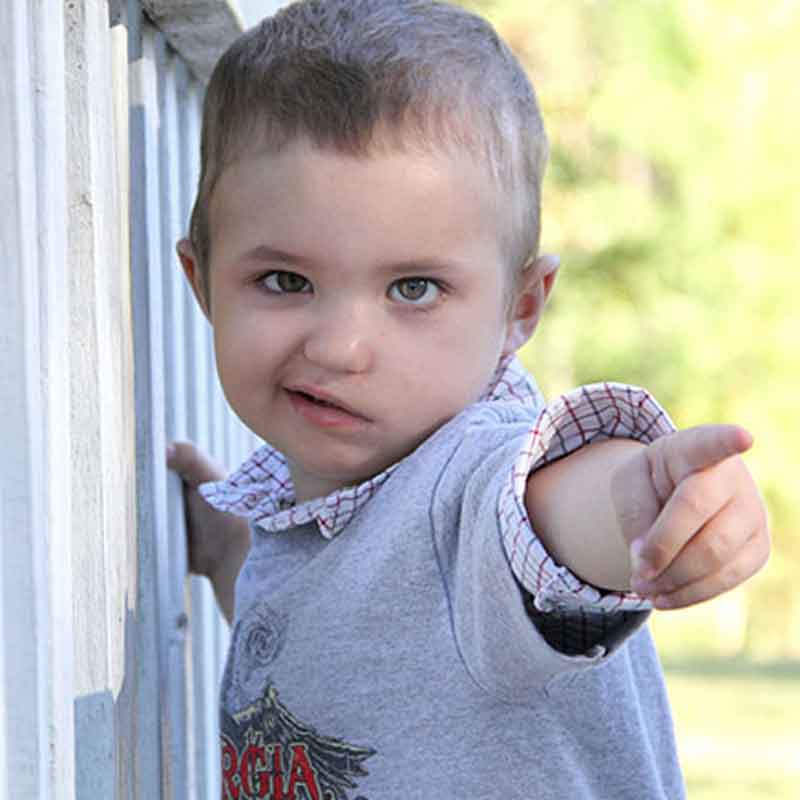 Bo was diagnosed with Medulloblastoma, a highly malignant brain tumor, on August 21, 2009. On August 25, 2009, the surgeon was able to remove 99 percent of the tumor. Bo had weakness in his right side, and partial facial paralysis. Furthermore, he lost the ability to walk due to the location of the tumor. He went through three rounds of regular chemo and three stem cell transplants. He was a tough little man and his mama and daddy's pride and joy. 
Bo fought bravely, but his battle with cancer ended at a young age. He inspired lots of people, including his parents. 
Every child who has been diagnosed with childhood cancer inspires us to Rally On to find better treatments with fewer long-term side effects and, ultimately, cures. Please join us in the fight against childhood cancer by making a donation or setting up your own Rally fundraiser today.