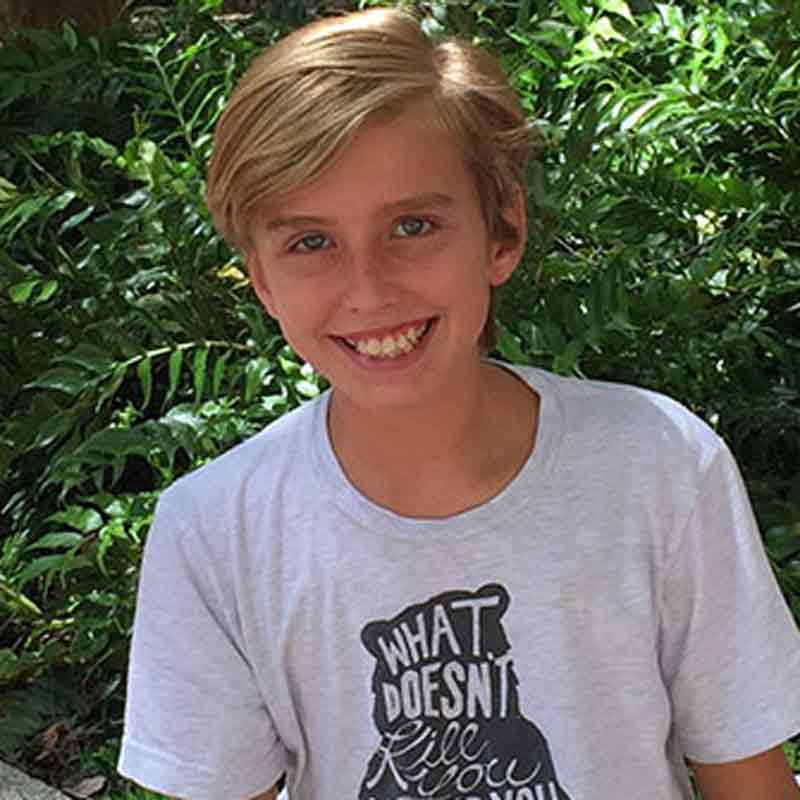 Bennett was diagnosed with Ewing's sarcoma in June of 2015 after complaint of shoulder and back pain. Bennett was flown to Gainesville, Fl because of the tumor compressing his airway. We spent over 20 days in the ICU while starting chemotherapy to shrink the tumor. His tumor is not operable due to the location in his chest and extending into his spinal foraminifera. Bennett is still undergoing chemotherapy. He has completed 31 proton radiation treatments in Jacksonville, Florida. We are now back home in Pensacola where he is continuing his chemotherapy at the local childrens hospital. Bennett has been so strong through this difficult journey and he always tries to keep a smile on his face. 
Bennett enjoys the beach, video games , tennis, Star Wars, and music . Bennett plays the violin and is learning to play the drums. Bennett enjoys country music (especially Taylor Swift and Florida Georgia Line) and classic rock. Bennett is an Alabama football fan. 
Every child who has been diagnosed with childhood cancer inspires us to Rally On to find better treatments with fewer long-term side effects and, ultimately, cures. Please join us in the fight against childhood cancer by making a donation or setting up your own Rally fundraiser today.