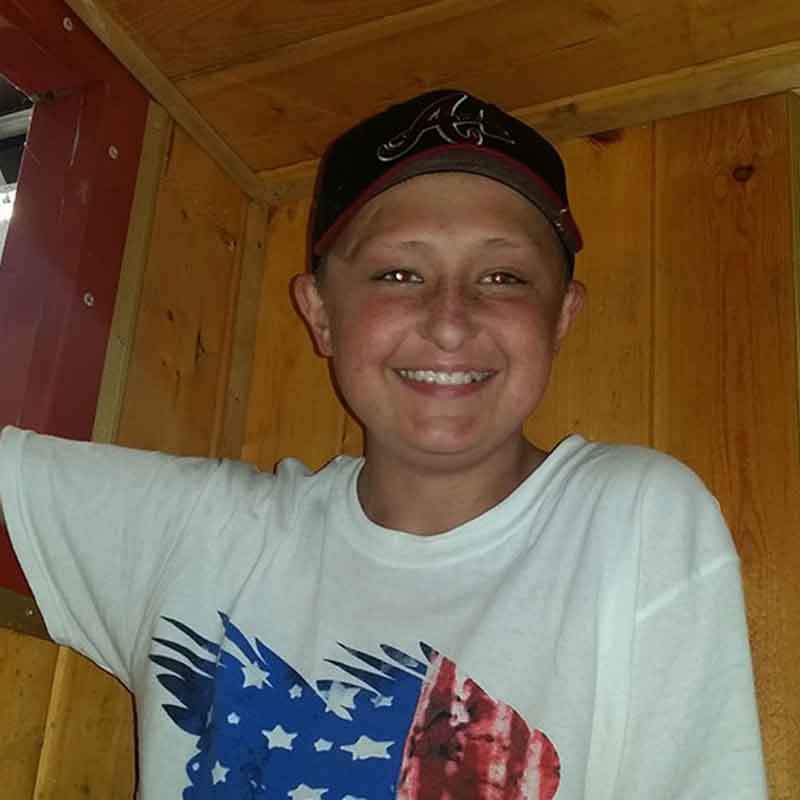 In May of 2014 Avery was diagnosed with osteosarcoma high grade of the proximal tibia. He began chemo in June 2014 after we got second opinion at MD Anderson of Houston Texas where the diagnosis was confirmed. After the first part of the chemo map was completed, he then underwent rotationplasty on September 11th. After multiple complications and three back to back surgeries Avery was on his way home exactly one month after arriving in Houston. We were in the middle of traveling home when our doctor called saying that the necrosis results were at 70%. Avery started the second part of the chemotherapy road map in October. He finished in the first part of April. He has had lots of complications with functionality of his leg and is currently in therapy to acquire full range of motion for actual mobility. 
Avery enjoys hunting, fishing, baseball, football and basketball. He strives to encourage others that are facing the same battles. 
Every child who has been diagnosed with childhood cancer inspires us to Rally On to find better treatments with fewer long-term side effects and, ultimately, cures. Please join us in the fight against childhood cancer by making a donation or setting up your own Rally fundraiser today.