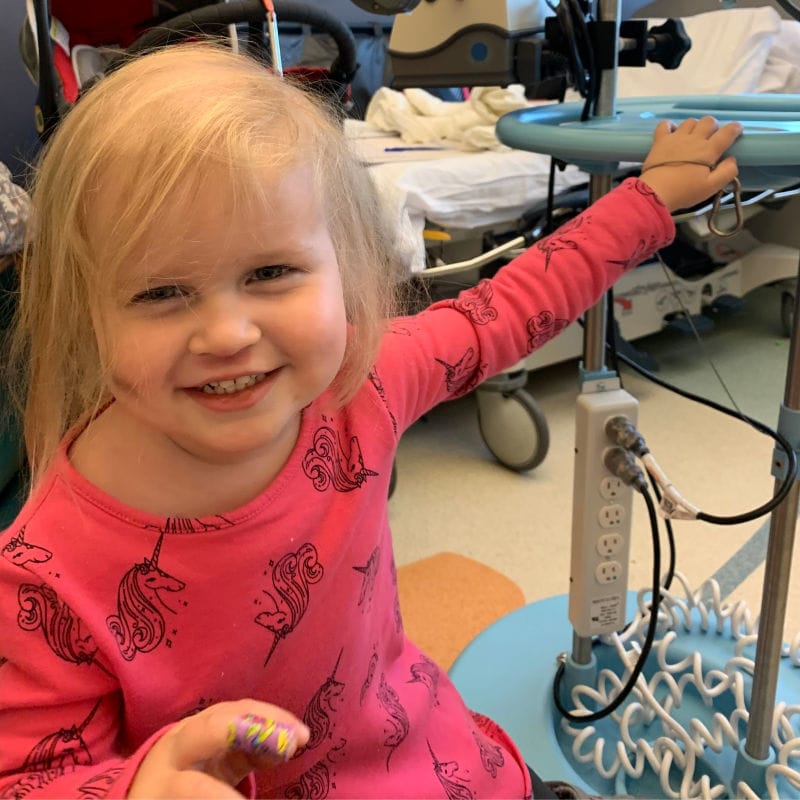 Autumn and her sister had a fun day playing outside and helping their dad wash the car, complete with splashing water and running around. However, later that evening, Autumn started complaining that something hurt. Her parents gave her some medicine and put her to bed. Autumn woke up three times during that night, still complaining of pain. She finally told her mom that her legs hurt.
In the morning, Autumn's parents took her to the pediatrician, who thought Autumn had a virus. The office did not have the capability to run further tests, so she sent the family to the ER at Children's Healthcare of Atlanta. It was in the ER that Autumn's parents found out their daughter had Acute Lymphoblastic Leukemia. Three-year-old Autumn was immediately admitted to the hospital to begin treatment.
It has been challenging for Autumn's parents to juggle a baby, a child in school, and a child with cancer. Autumn's young life has also been affected—she had to stop attending church, school, and ballet due to her diagnosis.
Every child who has been diagnosed with childhood cancer inspires us to Rally On to find better treatments with fewer long-term side effects and, ultimately, cures. Please join us in the fight against childhood cancer by making a donation or setting up your own Rally fundraiser today.