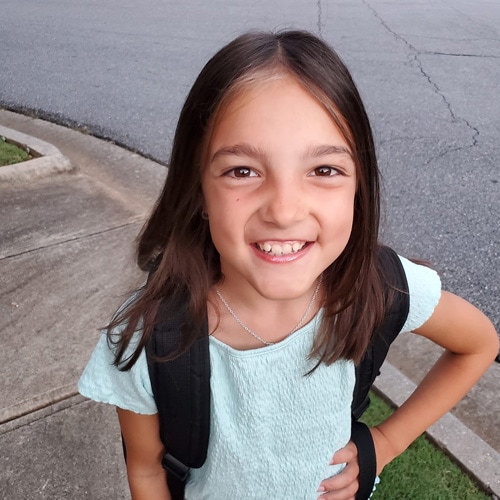 During the summer of 2017 Austen's parents noticed some alarming symptoms. During this time Austen was visiting her pediatrician multiple times with no solid answer. In September her parents noticed a small protruding mass and they promptly took her to the ER.
In October, after multiple trips to the ER, a trip to the urologist, and more alarming symptoms, Austen was diagnosed with embryonal rhabdomyosarcoma.
Today she is thriving. Austen loves cheer leading, country music and spending time with her family.
Every child diagnosed with childhood cancer inspires us to Rally On to find better treatments with fewer long-term side effects and, ultimately, cures. Please join us in the fight against childhood cancer by making a donation or setting up your own Rally fundraiser today.