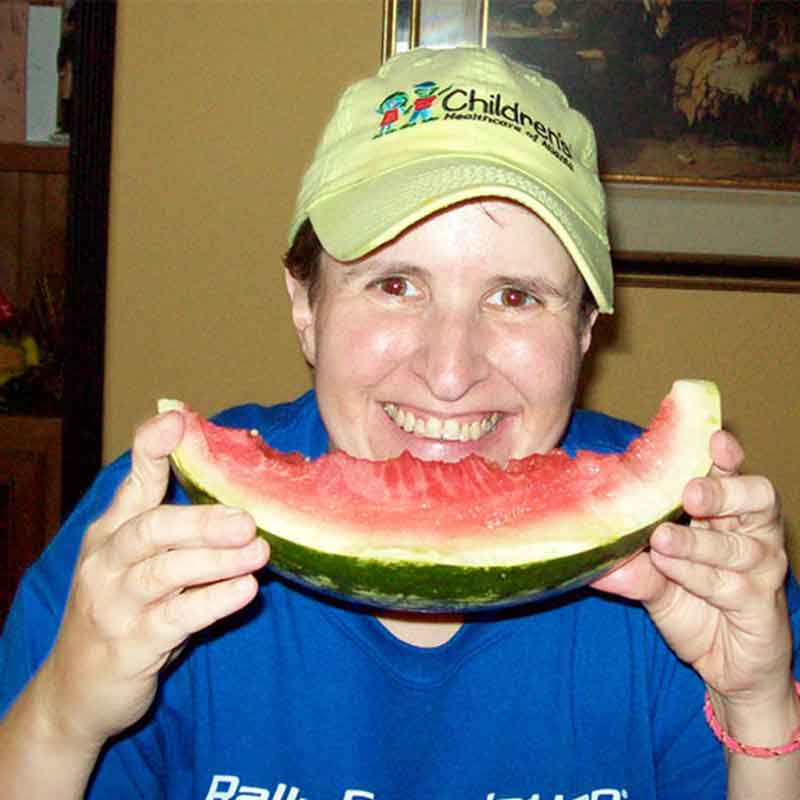 Angela writes:
"My life changed in the spring of 1973. I was just three years old when my mom took me to my pediatrician for a checkup. While he was examining the area around my stomach, a very serious look came across his face. After his partner examined me and confirmed what he had found, they told my mom to take me to the children's hospital, where I had x-rays and a CT scan. I was then diagnosed with "Stage III Neuroblastoma." At the time when I was diagnosed, I had no symptoms. My dad, who is a family doctor, feared the worst but prayed for a miracle. I endured surgery and one year of chemotherapy. My surgeon discovered during my surgery that my tumor was caught early and had not invaded any of my vital organs. Due to the amount of chemo medicine I endured, I started having problems with my "short & long-term" memory. As of August 2014, the lapses are becoming more frequent. On the difficult days… which unfortunately are many… I use a "reminder system" that I have set up on my iPad & my iPhone to help me out. I have also endured very serious problems with my teeth & I have undergone "emergency dental surgery" twice too. On February 25, 2012, I was diagnosed with my third late effect diagnosis. After doing some research, I found out that it was an imbalance disorder. As of today, I am still learning how to manage and live with this. Please take a moment to say a prayer for me as I am walking through this journey.
I love singing, listening to music, taking pictures, riding my bike, swimming, reading, painting & playing with my iPad! And, with lots of help, love, encouragement, prayers & support from my family and friends, my life, though very different now, still goes on one day at a time.
Today, I love sharing my story of surviving childhood cancer over 30 years ago with people who are living with childhood cancer now and raising awareness, about how difficult it is to be a long-term survivor and battle multiple Late Effect diagnoses. Please donate to Rally so that researchers can find treatments with fewer long-term side effects for people like me! Thank you and may God bless you too!"
Every child who has been diagnosed with childhood cancer inspires us to Rally On to find better treatments with fewer long-term side effects and, ultimately, cures. Please join us in the fight against childhood cancer by making a donation or setting up your own Rally fundraiser today.