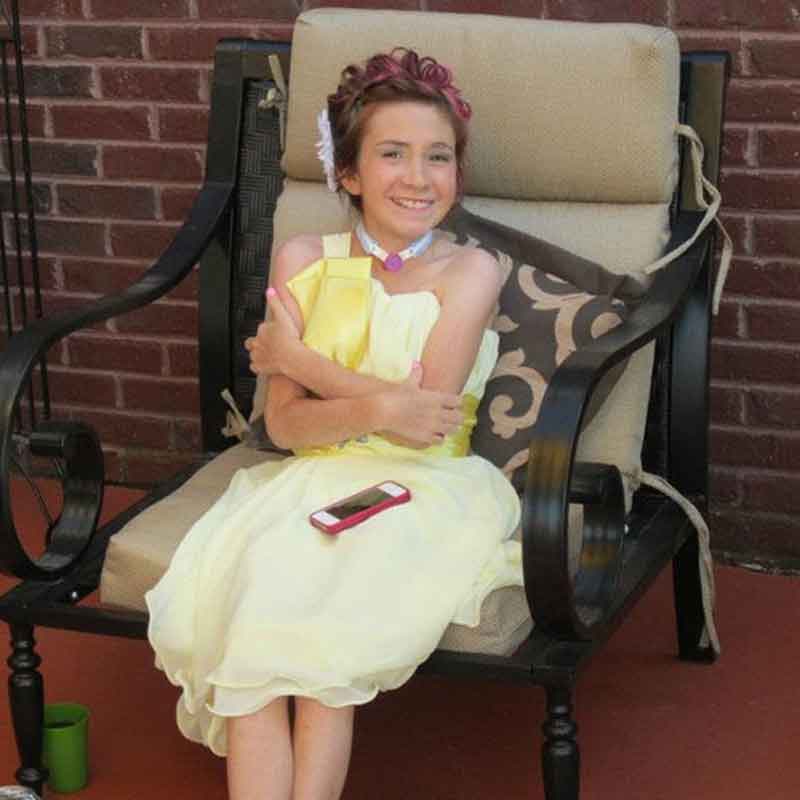 Alyssa was diagnosed with Brainstem Glioma at the age of 6. Soon after, she went through 16 months of chemotherapy, which is the only treatment. Unfortunately, the tumor did not shrink so she had to go through another 16 months of chemotherapy. Alyssa has been nicknamed "The Comeback Kid" as she has flatlined more than four times, but has always pulled through. She is now 13 and through all of the treatments, medications and doctor visits, she never complains. She is always happy and her family says she is "just a wonderful child."
Alyssa LOVES Justin Bieber and she has been dying her hair pink for years!
Every child who has been diagnosed with childhood cancer inspires us to Rally On to find better treatments with fewer long-term side effects and, ultimately, cures. Please join us in the fight against childhood cancer by making a donation or setting up your own Rally fundraiser today.