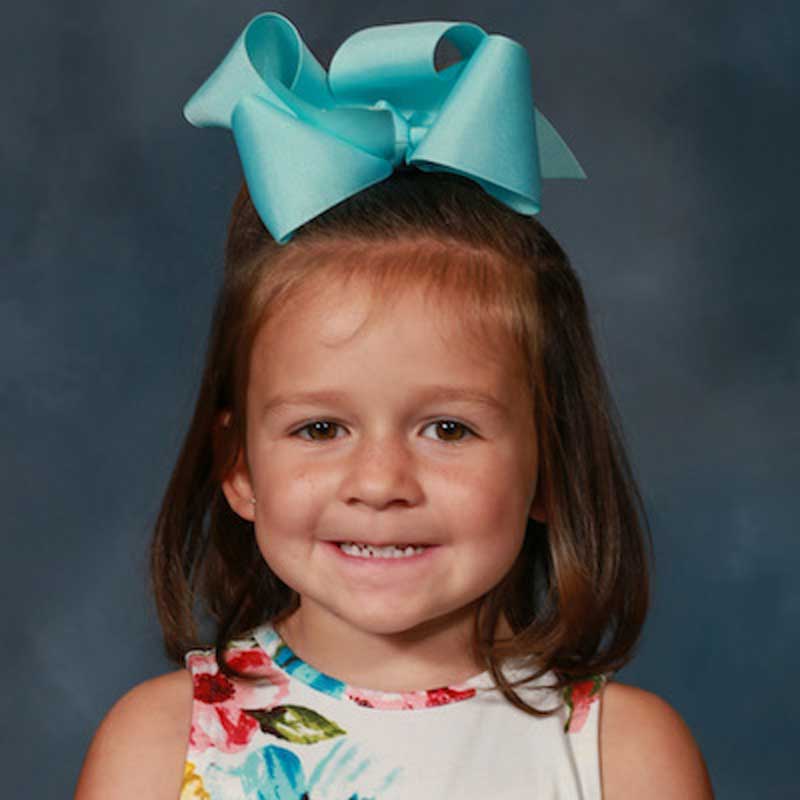 Just before her third birthday, Ally's parents noticed bruising all over her body, which led them to take her to the doctor as they knew something was wrong. Ally was diagnosed with B-cell Acute Lymphoblastic Leukemia on May 19, 2016. She has been in the "high risk" category from the beginning because of how high her white blood cell count was when she was diagnosed. Ally was already critical before she left the local hospital and she was transferred to Children's Healthcare of Atlanta that same night. Her parents were told that it would have only been a few days before she would have had uncontrollable bleeding; that her body was working so hard to fight the cancer that her heart would have given out within 1-2 weeks if not treated. She had surgery to place her port and was getting chemo within 16 hours of being diagnosed.
To date, Ally has had 27 blood transfusions, 26 bags of platelets, 17 lumbar punctures and 2 bone marrow aspirations. She has spent 123 nights in the hospital as well as 79 days in the clinic at the hospital for chemo. She has caught 3 life threatening infections in her blood stream while receiving chemo as well as a bone infection called Osteomyelitis, due to her compromised immune system, causing her to have two surgeries on her hands to keep her from losing her fingers. We have lost count on the amount of times they have drawn blood or had to stick her for numerous reasons. She has battled through losing the ability to walk for over a month during the strongest part of her treatments and her weight was as low as 17 pounds from all the sickness from the chemo. After over 2 years of treatment, she rang the bell to finish her chemo on August 24, 2018. She now weighs 34 pounds and has all of her hair back. She never wants to leave the house without having a bow to match every outfit she owns. She absolutely loves going to school now and being a normal kid. She participates in cheerleading and gymnastics. Though she is not able to hold out like other girls, she doesn't let it slow her down.
Every child who has been diagnosed with childhood cancer inspires us to Rally On to find better treatments with fewer long-term side effects and, ultimately, cures. Please join us in the fight against childhood cancer by making a donation or setting up your own Rally fundraiser today.