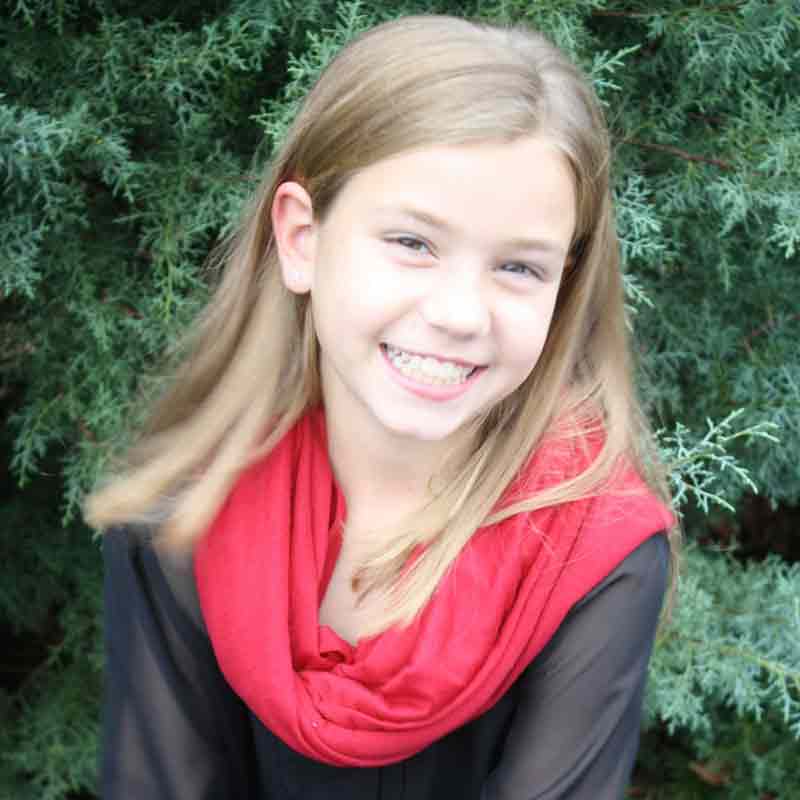 Allison is the youngest of three and was diagnosed on Feb. 4, 2009 with ALL Leukemia, right before her 3rd birthday. She had exhibited leg pain, fatigue, and had fought a respiratory infection for several weeks prior to her diagnosis. Her desire to play and be with friends ceased and the need for her mom and dad increased dramatically.
Through the course of Allison's treatment, she went through weekly chemotherapy appointments along with nine visits to the Emergency Room and ten hospitalizations. She has endured bone marrow aspirations, numerous spinal taps, blood transfusions, platelet transfusions and intense chemotherapy in combination with steroids.
Allison completed her treatment on May 20, 2011. She was able to start kindergarten cancer-free and has been loving this new phase of life. Allison's mom writes, "When a child is faced with cancer, it brings new meaning to life and family. Our Allison has taught us many things and is our hero for all that she has been through with extreme grace, dignity and patience."
Every child who has been diagnosed with childhood cancer inspires us to Rally On to find better treatments with fewer long-term side effects and, ultimately, cures. Please join us in the fight against childhood cancer by making a donation or setting up your own Rally fundraiser today.