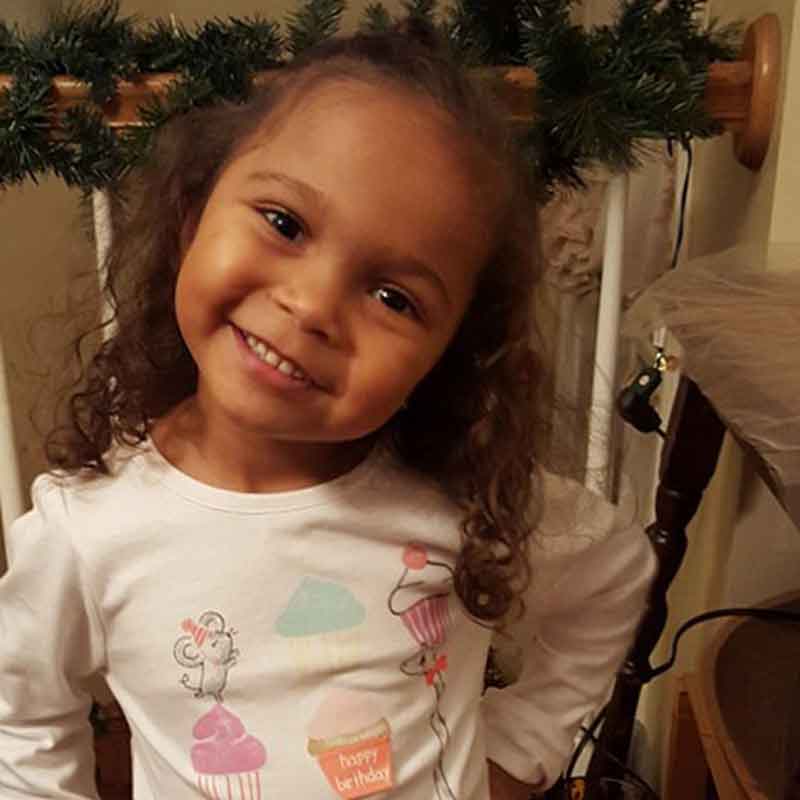 Allie was born a normal, healthy baby. In June of 2012, when she was six months old, her aunt noticed her right eye shaking. When I (Allie's mother) took her into the ER at Scottish Rite, the ER doctor called the on-call ophthalmologist. The opthalmologist said he would do an MRI to "cover his bases," but he was sure it was nothing. Three weeks later they did the first MRI, which revealed a tumor on her right optic nerve. Five days later, another MRI showed three additional tumors in the back of her brain and one on her spine. Allie had a brain biopsy on July 13, 2012, and that is when we learned she had JPA (Juvenile pylocytic astrocytoma), a type of brain tumor. She started chemo on July 27, 2012 and finished June 16, 2014. Her most recent scans were done on June 8, 2018, and they showed that her brain tumor is still completely stable. She was officially promoted to the survivor clinic.
Allie is one of the sweetest, strongest people you will ever meet. She started sitting in the chair by herself to get her blood drawn for labs when she was 14 months old, and she would even tell the nurses "thank you." Today, she is a typical six year old. She loves her dolls, playing outside, anything pretty (from hair, to makeup, nails, dresses, and even heels) and anything to do with music or dance. We are so thankful for Rally and everything they have done for us throughout this journey.
Every child who has been diagnosed with childhood cancer inspires us to Rally On to find better treatments with fewer long-term side effects and, ultimately, cures. Please join us in the fight against childhood cancer by making a donation or setting up your own Rally fundraiser today.