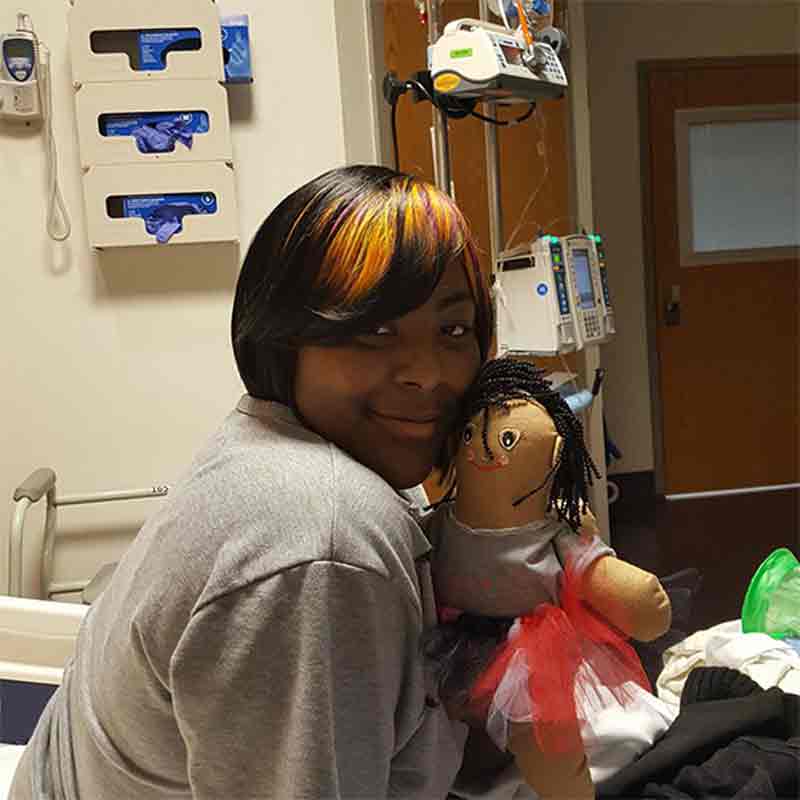 At 14, beautiful Aliyah thought she had a sprained knee. She soon found out she had cancer. Her leg had to be amputated and she went through a series of harsh chemotherapy treatments. It was thought that Aliyah was in remission at the end of 2015, however on August 8, 2016 she relapsed and was diagnosed with recurrence of metastasis of the Osteosarcoma in her lungs. Aliyah is receiving 6 inpatient rounds of 24 hour/14 days of another chemo drug. When not in the hospital for treatment, Aliyah loved dabbling with make-up and fashion. She also loved animals, dancing, and sports.
After a courageous battle, Aliyah passed away on November 12, 2017. She will forever live in our hearts and be part of the Rally family.
Every child who has been diagnosed with childhood cancer inspires us to Rally On to find better treatments with fewer long-term side effects and, ultimately, cures. Please join us in the fight against childhood cancer by making a donation or setting up your own Rally fundraiser today.