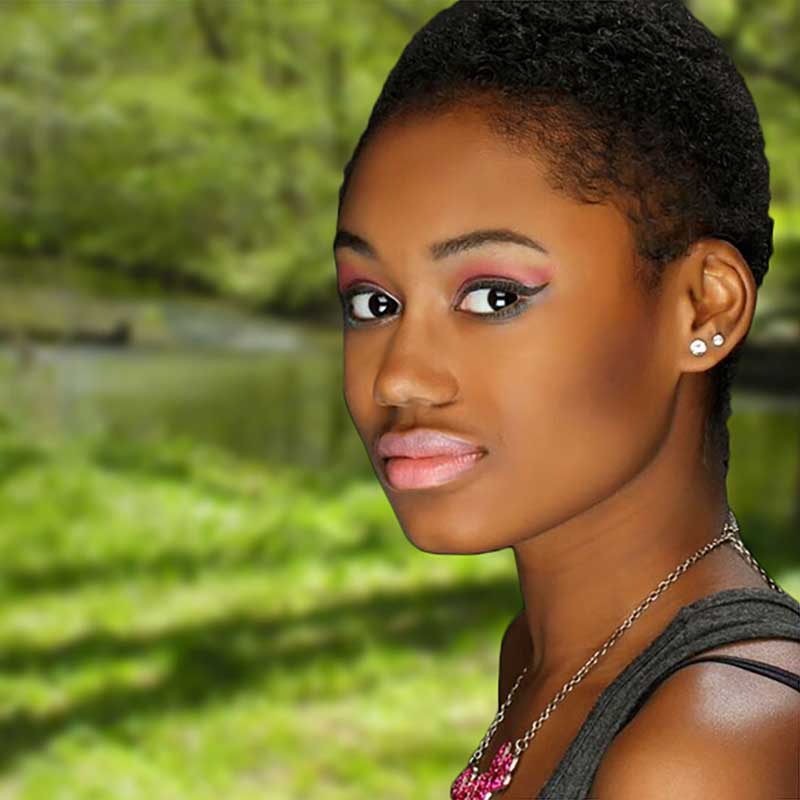 Alexis is 17 & has been cancer free since October 22, 2013. She was diagnosed with Osteosarcoma in her right knee/femur March 25, 2013 at the age of 16. Her mother says Alexis "was scheduled for 9 months of chemo but by the grace of God she completed treatment 2 months ahead of protocol." She had total knee replacement surgery in June 2013, leaving her with a Titanium Knee. When she initially had the knee replacement, because of her chemo schedule, she was unable to do the scheduled PT, which prolonged her walking normally. She was put on a strenuous/painful PT workout 6 days a week for 7 months, her knee still would not bend properly so the doctor performed outpatient surgery (Knee Manipulation). She experienced lots of pain all over again. It is now March 2014, Lexi is still attending PT, her knee is stubborn but she says, "giving up is NOT an option". Her mother says, "We have fought this horrible disease and WON, it was extremely difficult! But it is ONLY because GOD gave my baby the strength of a million horses and a Wonderful Faithful Spirit that we BEAT CANcer & are STRONG SURVIVORS."
Today, Alexis S. hopes to be a Model & a Voice for kids with CANcer due to her inspiring survivorship story.
Every child who has been diagnosed with childhood cancer inspires us to Rally On to find better treatments with fewer long-term side effects and, ultimately, cures. Please join us in the fight against childhood cancer by making a donation or setting up your own Rally fundraiser today.