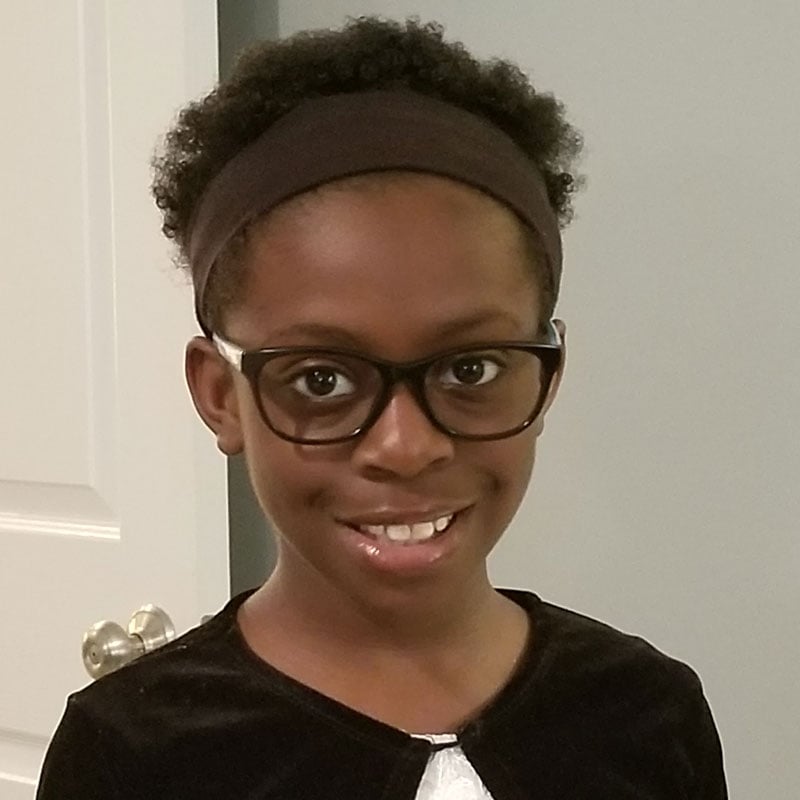 Alexandria was diagnosed with an optic nerve glioma — a slow-growing tumor on the optic nerve — on Thursday, September 29, 2016 when she was eight years old. 
It all started when Alexandria went in for a routine eye exam before starting school. The doctor noticed she had a lazy eye and sent her home with glasses. A year went by, and upon returning for her yearly exam, they discovered something wasn't quite right. As it turned out, Alexandria was now blind in her "lazy eye." Her father, David, immediately reached out to a specialist, who sent the family straight to Vanderbilt Children's Hospital. 
After her diagnosis, Alexandria started chemotherapy. "Chemo is so very hard on children," David shared, "and as her father, I would take her place in a heartbeat." For the last two years, Alexandria has braved many hospital stays and harsh treatment side effects. While she loved attending school and being around her classmates, Alexandria is now homeschooled due to the exhaustion chemo has caused. 
The biggest challenge for Alexandria and her family has been maintaining any sort of plan or routine. Keeping up with everyday tasks such as paying bills and housework has been hard, especially since they are also caring for older family members in addition to managing Alexandria's doctors appointments and homeschooling. 
While the journey hasn't always been easy, 10-year-old Alexandria finds joy in the little things. On days when she has energy, she enjoys riding her bike, playing with dolls, learning how to swim, and playing dress-up.
Every child who has been diagnosed with childhood cancer inspires us to Rally On to find better treatments with fewer long-term side effects and, ultimately, cures. Please join us in the fight against childhood cancer by making a donation or setting up your own Rally fundraiser today.