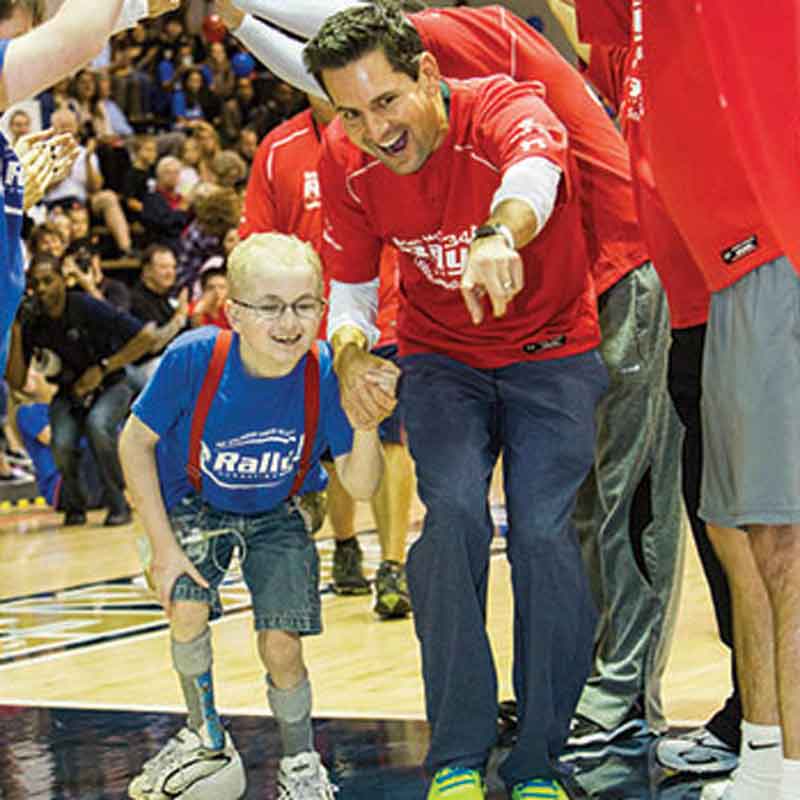 Aidyn's family writes, "Our story actually started in February of 2008 when we met Aidyn at 3 days old. After seeing his beautiful blue eyes looking at us, we decided to adopt him. We took him home with us at 6 days old and the adoption was final in August of 2009. Our family was finally complete, two girls and two boys."
Aidyn is a bright little little boy full of life. When Aidyn was first diagnosed with Sacralcoccygeal Teratoma, his family was told that there was a 2 1/2 or 3 mass around his tailbone that was pushing on nerves in his spine causing all of his symptoms and in his stomach. He had a biopsy of the tumor and bone marrow biopsy today (May 18, 2009).
His mother shared, "Aidyn has kept his laughter during this difficult time and is being very brave. We are keeping the faith that God is watching over him and will bring him through."
"To date, Aidyn has had over 25 surgeries, over 20 chemo treatments, 25 Proton Radiation treatments in Jacksonville, Florida and just since November 9, 2010, he has added 6 more surgeries to his list, he has learned how to walk 7 times now and after the last surgeries his family didn't know if he will truly be able to walk anymore, He has Apraxia (Speech problems), has a neurogenic bladder (has to be cathed) and has a neurogenic stomach (his stomach no longer works)."
"Aidyn is a beautiful child of God that deserves so much more than this but has decided to go with the cards he has been dealt. He gives love to all and enjoys life. Aidyn has brought so much to the hospital he has called home for the past two years and all the staff loves our little boy. As long as there is fight in him, we will continue to fight and look for options."
Every child who has been diagnosed with childhood cancer inspires us to Rally On to find better treatments with fewer long-term side effects and, ultimately, cures. Please join us in the fight against childhood cancer by making a donation or setting up your own Rally fundraiser today.