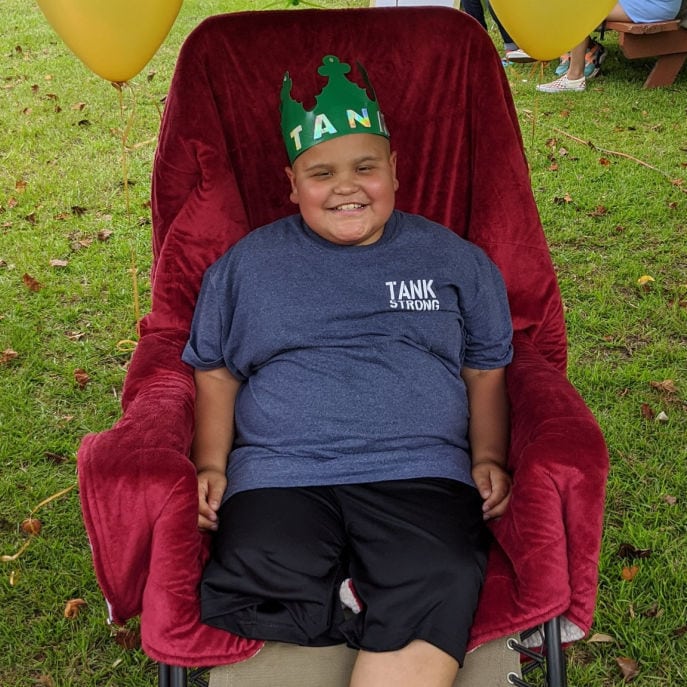 Nine-year-old Aiden was looking forward to the football season getting underway when his parents noticed a bump on his leg. They thought it was a bug bite but, after Aiden began limping at practice, they took him to an orthopedist. An x-ray revealed that the bump was actually a malignant tumor—osteosarcoma to be exact. Aiden endured 29 weeks of chemo and underwent surgery to remove his right leg, as the tumor went through his tibia. Unfortunately, Aiden's cancer had already spread to his lungs by the time he was diagnosed.
Aiden fought bravely for more than a year—learning to walk and run with his prosthesis—but, sadly, the cancer continued to spread. On February 20, 2021, Aiden passed away at home, surrounded by his loving family.
Every child who has been diagnosed with childhood cancer inspires us to Rally On to find better treatments with fewer long-term side effects and, ultimately, cures. Please join us in the fight against childhood cancer by making a donation or setting up your own Rally fundraiser today.